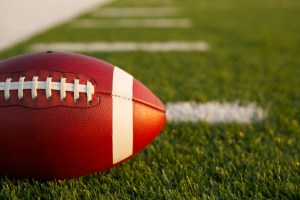 The 2014 College Football Playoff first rankings set off the expected firestorm of activity. Supporters and critics alike took to almost every form of social media to spout off about not only the top four, but a plethora of all things college football as well.
I will reserve my opinion for a more appropriate time and place. (You know, like the bar on game day.) However, did anyone notice that the top four are really more like a couple of quick road trips with some great tailgating and football on the side?
Only 529 miles separate Ole Miss from Florida State (when you figure in stops at both Mississippi State and Auburn).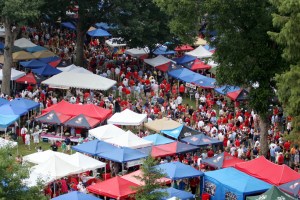 Ole Miss is playing Auburn on Saturday, in Oxford – a mere 300-mile cruise between schools. It will no-doubt be a tremendous battle as the Tigers' offense meets one of the toughest defenses in college football. The most critical match-up of the weekend, the end result will likely determine the loser's post-season fate. Unless something outrageous happens.
But that won't be the only throw down in Oxford on Saturday. Before the game, you can bet that Ole Miss and Auburn fans alike will be pulling out some serious tailgating gear and dishing up delectable delights like you've never imagined. The Grove will be on fire with recipes like you can only image being created on a grill. My mouth is watering just thinking about it.
Mississippi State is playing the Arkansas Razorbacks on Saturday. At 7-0, this should be an easy game for the Bulldogs, but we've witnessed some upsets this year, so until that last whistle blows, it's game-on.
Unfortunately, kick-off for both games is at nearly the same time, so making a quick dart from one game to the other pretty much impossible. (Ole Miss and Auburn kick off at 6 p.m. while Mississippi State and Arkansas get things rolling just a brief 15 minutes later.) With less than 100 miles separating Ole Miss and Mississippi State, attendees of one will still have to settle for following the other game via online updates.
Honestly, what did we do before we had smartphones?
Watching all the experts and non-experts, supporters and critics, interested parties and curious few spout off their opinions over the last 48 hours has truly been fascinating.
Want to know what I think? Forget what everyone else says. Road trip to any and every game you can. Tailgate like there's no tomorrow. Cheer for the home team. Enjoy the game.