He's outlandish. He's offensive. But he's really, really, really, ridiculously good looking.
If you don't believe it, just ask him.
Derek Zoolander is back and hotter (???) than ever in Zoolander 2. This time, though, it's not a Prime Minister he is destined to save, but the world's most beautiful people who are being killed just moments after being photographed using Derek's signature "blue steel" look.
But first, in true Zoolander style, he takes time out to update his portfolio by way of his new FIAT 500X and a red-light camera.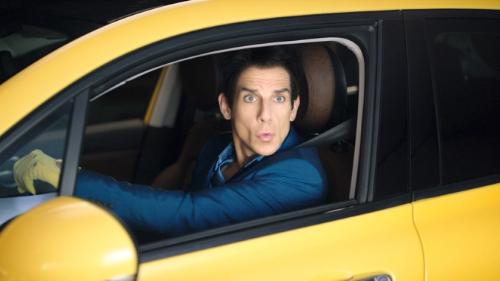 Teaming up for a second time to launch a new marketing campaign, FCA US LLC and Paramount Pictures bring you Derek Zoolander as the face of the new FIAT 500X.
"We are thrilled for Derek Zoolander fans around the world to finally see the result of our year-long collaboration with the FIAT team on a campaign so perfectly in sync with his character," commented LeeAnne Stables, President of Worldwide Marketing Partnerships at Paramount Pictures. "These FIAT spots are a hilarious reminder of the fun that audiences will have when the movie releases next month."
Tim Kuniskis, Head of Passenger Car Brands – Dodge, SRT, Chrysler and FIAT, FCA – North America agreed, "Our partnership with Paramount Pictures and 'Zoolander No. 2' plays perfectly to fans of the movie and to the sensibility of FIAT brand consumers."
If you missed the 60-second spot that debuted during the Golden Globe awards, check it out here: