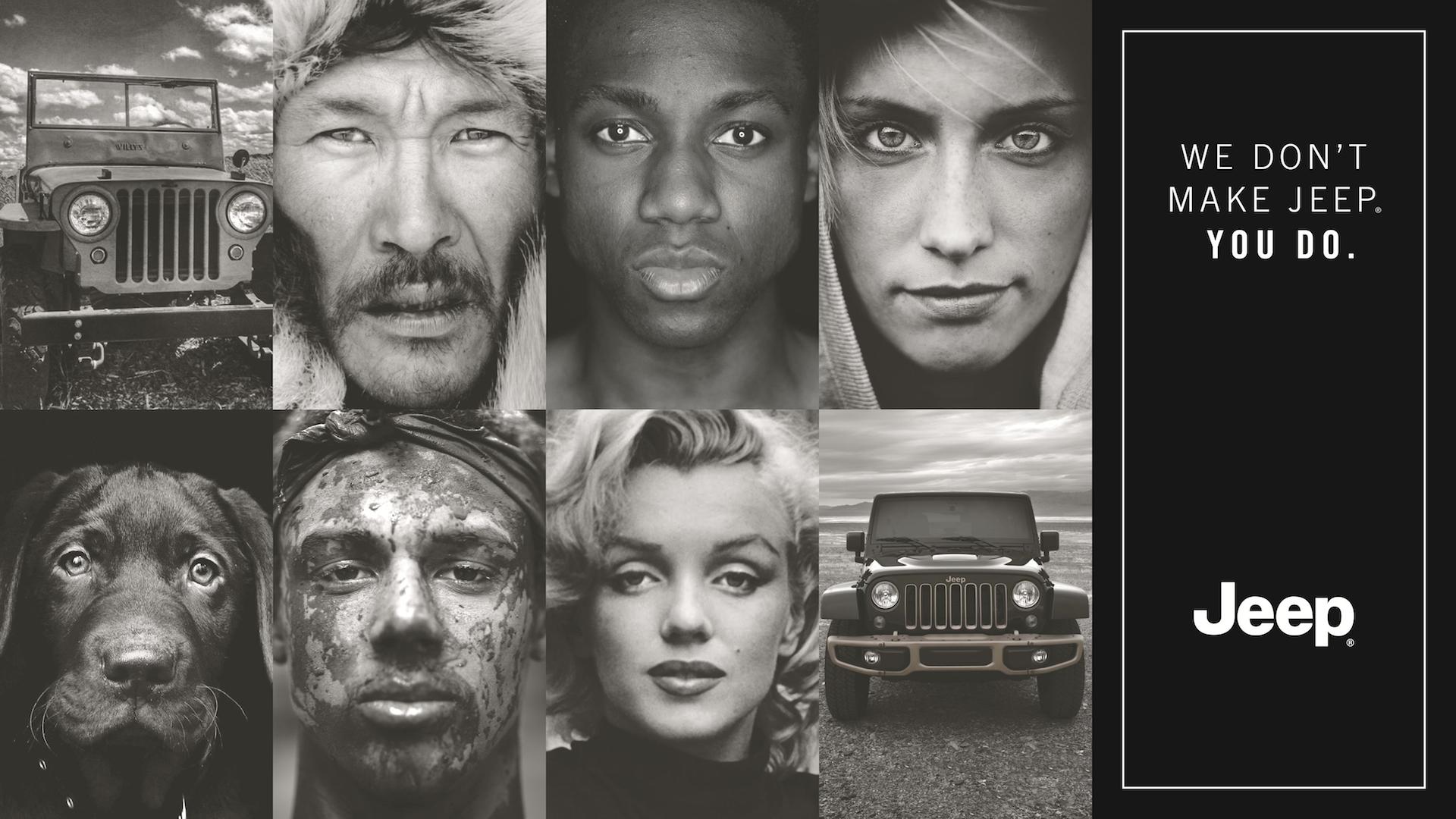 Quiet suspense. Eager anticipation.
As I waited for the FCA Super Bowl commercials to air, these were the things I was feeling. Even though I knew the approximate times and when to watch for them, I simply could not wait to see which brands would be represented and in what fashion.
Initially the room fell silent as the first spot began so I could watch without interruption. But as others in the room watched, they became just as captivated by Jeep® brand's "Portraits" and the story it told.
When you have 75 years of history that includes wars, movie stars, world leaders, heroes of every kind and family (just to name a few), you have a story that, it would seem, is impossible to tell in a mere 60 seconds. Except the creators of "Portraits" managed to pour all of that and more into the first-person narrative told by the voice of a Jeep Wrangler itself.
Scoring high on other "fan meters," the touching ode to the global community of Jeep drivers throughout the years received several acknowledgments this week as the Super Bowl top spots were announced.
Voters had more competing ads than ever in this year's YouTube AdBlitz with 74 in the running. Once the votes were tallied, "Portraits" took the top automotive spot – an honor which the FCA team has attained five of the last six years.
Adweek honored "Portraits" with its number one position, giving FCA kudos for its subtle approach amidst the chaos that is the Super Bowl. "Giving viewers something thoughtful, and beautiful — with inspiring craft — can make a lasting impression at the circus of advertising's biggest night," wrote Adweek's Tim Nudd.
AutoGuide.com also declared "Portraits" the winner of this year's Super Bowl ads. "'Portraits' tugs at our heart strings, really zones in on Jeep's historical importance in the military and makes us feel patriotic. A poignant and effective spot."
The 60-second ad spot gained critical acclaim as well. "Portraits" was recognized by the Clio Creative Bowl Jury and named the 2016 Super Clio Creative Bowl Winner while The New Yorker said it "hit a sweet spot of nostalgia and brand loyalty."