Always improving.
When it comes to auto purchases, every brand needs feedback to see what features of their vehicles are working and what needs improvement. No one ever wants to make a new purchase and see that familiar issues still have not been fixed.
Quality improvement is a major area of focus for FCA US LLC and that dedication was put on display in J.D. Power's 2018 U.S. Initial Quality StudySM (IQS).
FCA US LLC improved on its initial quality at a faster rate than the industry average for the third consecutive year, with Jeep® brand leading the way with more than a 10 percent growth from its IQS score last year.
"We are pleased to see that the company's initial quality improvement has outpaced the industry average for three straight years," said Scott Garberding, Head of Quality, FCA US LLC.
"We have continued to improve and we have more work to do. We are highly focused on satisfying our customers by continuing to bring new technologies and products to market, with improved quality and reliability."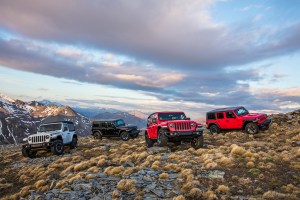 J.D. Power goes through an extensive and intricate process to determine its scores and rankings.
The IQS produces its results from more than 75,000 purchasers and lessees of new 2018 model-year vehicles surveyed after 90 days of ownership. Users included in the study complete a 233-question survey conducted between February and May 2018, identifying issues with their vehicles' design, as well as defects.
Ten categories are graded on a five-star rating system, with four stars meaning a vehicle is better than the majority in its class, and five stars putting it among the best in the industry.
Multiple FCA US LLC brand vehicles ranked among the top improvements in their segment, including the Dodge Grand Caravan winning the J.D. Power award for the minivan segment.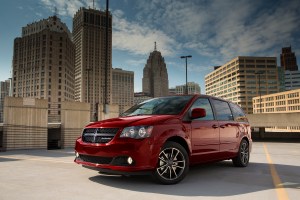 In the large car segment, the Chrysler 300 earned a top-three finish in its class, grading four stars or above in all 10 categories.
More notable results include the Ram 1500 and 2500/3500, earning a five-star rating for Body & Interior Quality Design, as well as the Jeep Cherokee.
The Dodge Challenger also received stellar marks, receiving five stars in Powertrain Quality both in mechanical and design, and Body & Interior Quality Mechanical.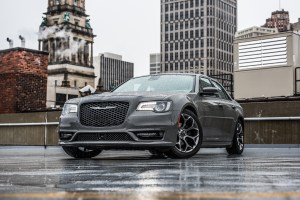 For more IQS results and to see how FCA US LLC graded out, please visit www.jdpower.com.