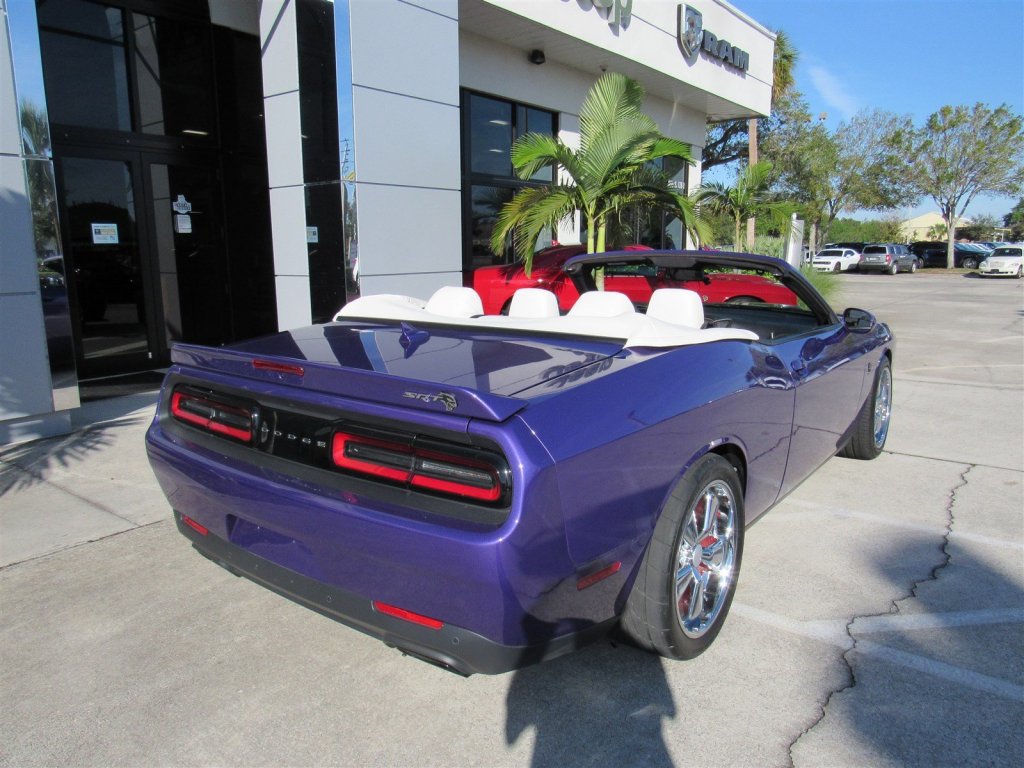 We all have dreams. For some, it's the perfect (for them) house. For others, it's THE car. For Jay Campana, dealer principal for Vero Beach Chrysler Dodge Jeep Ram, in Vero Beach, Florida, it was a 2016 Dodge Challenger SRT® Hellcat convertible.
That's right – I said a Challenger SRT Hellcat convertible. A vehicle that, for all practical purposes, does not exist, as Dodge does not make any version of the Hellcat in a convertible.
Why chop the top off a perfectly good great Plum Crazy Purple 2016 Dodge Challenger SRT Hellcat? No, Campana is not plumb crazy. But he wanted a Hellcat that, for all intents and purposes, was reminiscent of the Plymouth Barracuda convertibles of the early 1970s.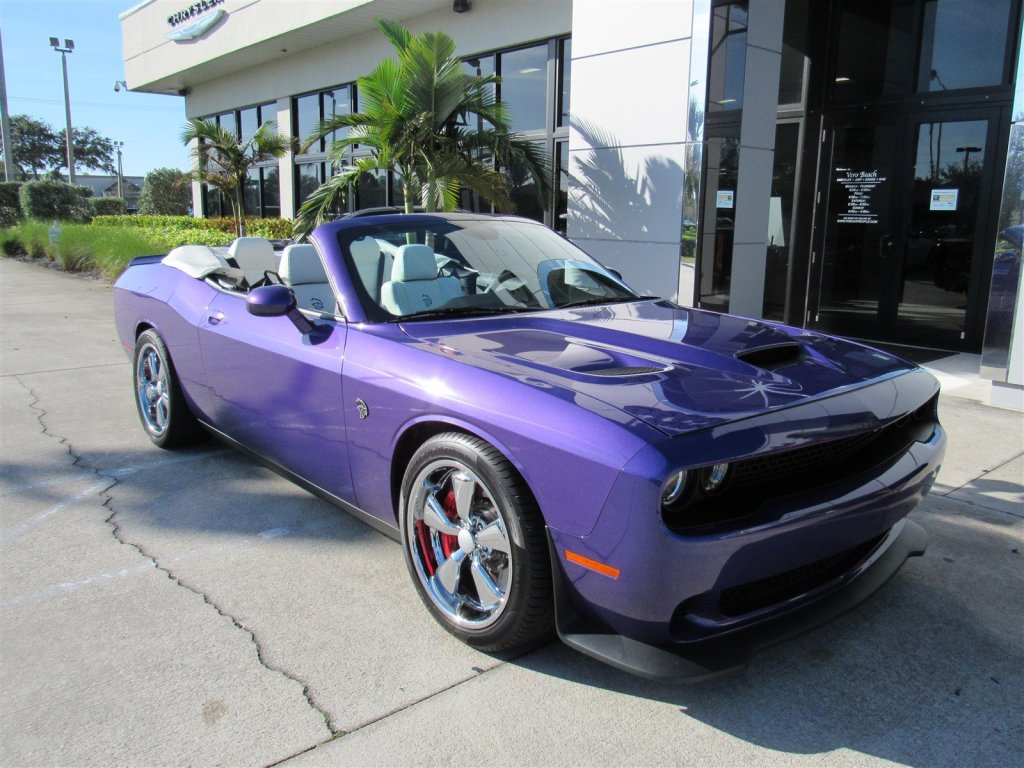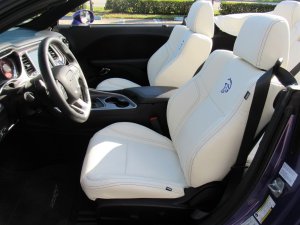 So, what do you do when the car you want more than any other doesn't exist? You commission a well-known, award-winning custom shop to produce the car of your dreams.
Thanks to Drop Top Customs, in High Springs, Florida, Campana's purple Hellcat now comes with a fully retractable soft top and, in true 70s style, a white leather interior modernized with purple-stitched Hellcat emblems.
But this wasn't the first time a Challenger Hellcat was transformed into a convertible.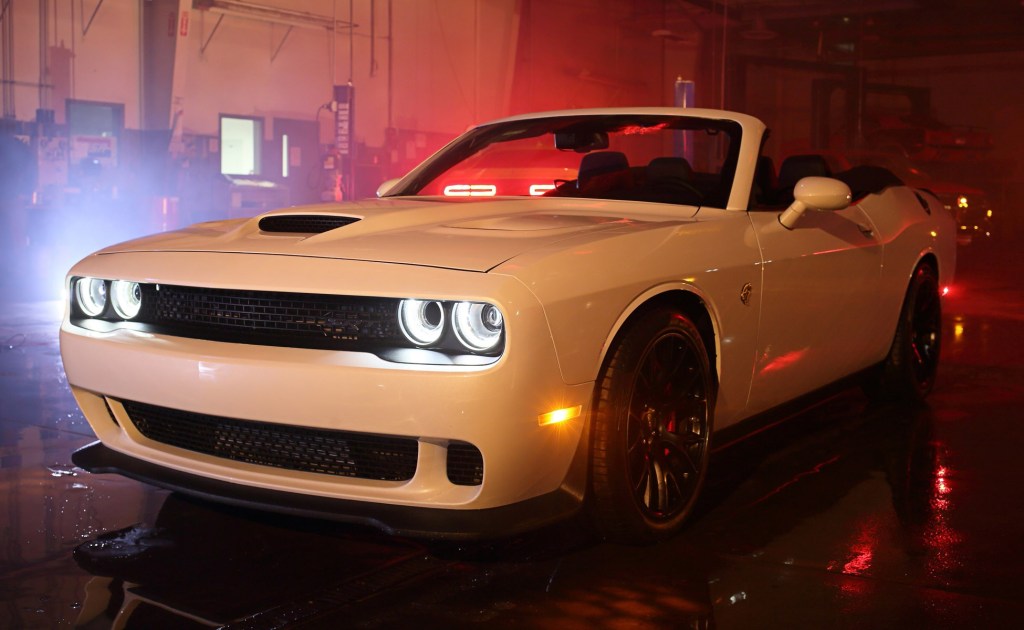 Last spring, Iverson Dodge in Mitchell, South Dakota, sent the first, ever Challenger Hellcat to Drop Top Customs with the blessing of Ralph Gilles, Chief of Design for FCA US. Gilles' signature even appears on the engine.