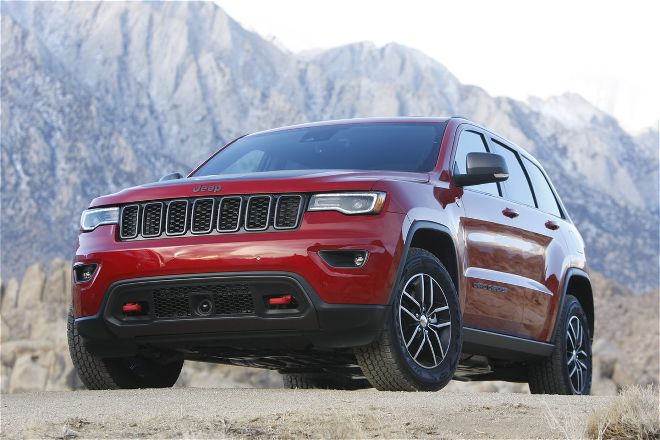 The Jeep® Grand Cherokee is not new.
In fact, the Grand Cherokee has been part of the Jeep lineup since 1992 (model year 1993) and according to Jeep.com, is the most awarded SUV ever.
When you consider that it's been nearly a quarter of a century's worth of award-winning capability and style, it might seem that racking up yet another "SUV of the Year" title is little more than old hat. But, when that title is bestowed by the likes of FOUR WHEELER, the world's leading 4×4 authority for over 50 years, it bears sitting up and taking notice.
The model to catch the judge's attention and smoke the competition, earning the FOUR WHEELER 2017 SUV of the Year was the 2017 Jeep Grand Cherokee Trailhawk, Jeep's newest addition to the Grand Cherokee lineup.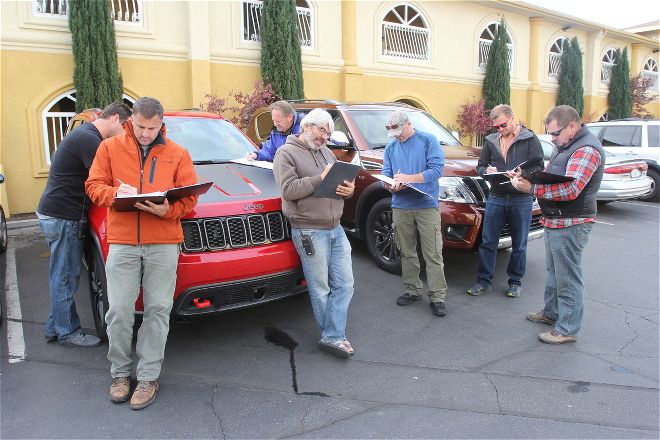 "The addition of the Trailhawk to the Grand Cherokee model lineup is yet another example of Jeep's commitment to producing vehicles that are just as nimble and capable in the dirt as they are on the paved road," said FOUR WHEELER editor Ken Brubaker.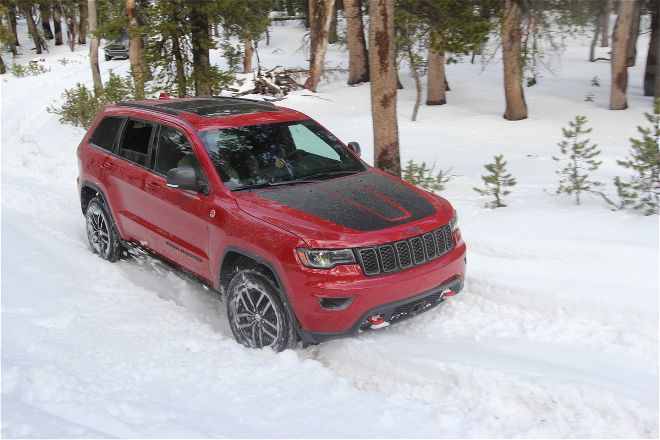 After a week of mostly off-road testing, driving on a variety of challenging terrains, the Trailhawk emerged victorious in four of the five weighted categories.
Other industry experts agree and go on to note how easy the Trailhawk makes the driving experience, as well as the more affordable price tag, compared to other vehicles in the same category.
Chris Seabaugh, from MotorTrend, calls the 2017 Jeep Grand Cherokee Trailhawk a "product of Jeep's off-road know-how resulting in an incredibly capable off-roader at a relatively budget-friendly price."
Meanwhile, Steve Siler from Car and Driver is impressed with how easily "the Trailhawk handled everything we tossed its way." He went on to comment, "The most remarkable aspect of driving on [the] diverse terrain was how little we had to think about it."
If you're in the market for a vehicle that can easily tackle almost any terrain, offers world-class comfort and convenience AND won't break the bank, the 2017 Jeep Grand Cherokee is THE place to start.