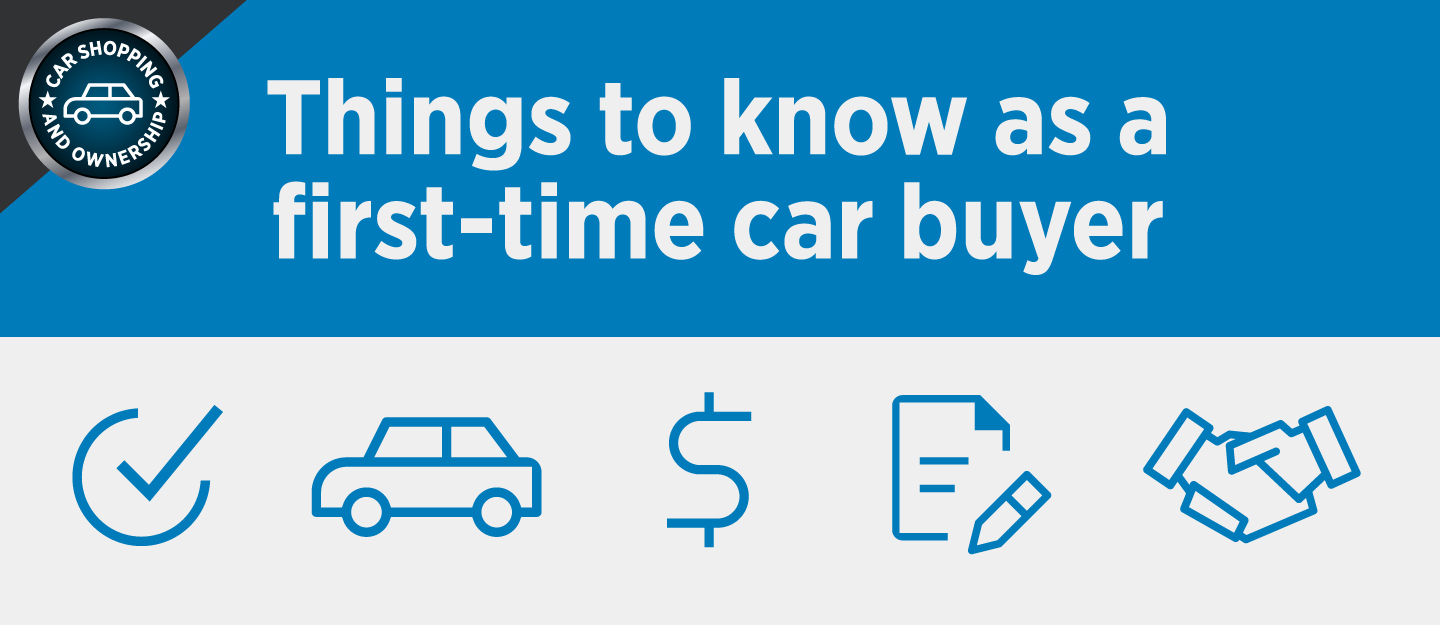 If you go online and search "financing my first car" or "first time car buyer" you'll get roughly 150-250 million results. Give or take.
That's a lot of information to sort through. But the first, and most important thing you need to know is – it is possible to get financed as a first-time buyer. There are just a few things you need to know first.
Obtaining a preapproval
Before you get too far into the car-shopping process, finding out about how much you might qualify for when purchasing a vehicle is a good idea. This gives you an idea about several things, like your price range. It can also signify if you may need a co-signer.
Choosing the right vehicle
Occasionally, first-time buyers are encouraged to not look at new vehicles. Things like depreciation and new-car values can scare off first-time buyers. But these things exist whether you're buying your first, second or TENTH vehicle. Plus, recent used vehicles values have made purchasing a new vehicle somewhat more appealing.
This is where being a savvy buyer makes all the difference. Look for deals that can help to offset depreciation on new vehicles. What kind of offers are available in your area? Knowledge is your friend, so do your research and ask questions.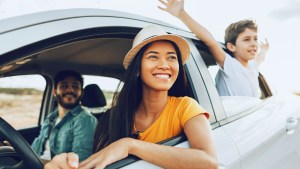 For used vehicle values, there are several sites (KBB.com, NADAguides.com, CarGurus, etc.) to compare current values and see if you're getting a good deal. Use several to check vehicles in your area to ensure the best possible deal. Plus, if you're trading a vehicle, you can get a good idea of what to expect for your trade as well.
If your heart is set on a new vehicle, or the used-vehicle inventory nearby just isn't what you need, make sure you ask about available offers. Your sales representative or finance manager at the dealership can help with current incentives on the vehicles that suite your needs and budget.
Don't forget the test drive. This very important piece is where you discover how the vehicle rides, is the seat comfortable, does the headrest hit in an awkward place, do you have enough leg/head room and so much more. You might be surprised how quickly a vehicle that you thought you loved gets "kicked to the curb" before you even start the engine.
And finally, compare, compare, compare. This is, after all, a major purchase and one not to be taken lightly.
Understanding where you stand
Having a well-paid credit card and student loan is a great start to building your credit, but it's not always going to automatically score you a low-interest auto loan. It's simply not enough history to prove you are a solid risk candidate for thousands, or tens of thousands, of dollars.
You may be able to get approved at a higher interest rate. Or adding a co-signer with a strong, well-rounded credit history might be helpful for getting both an approval and a more desirable rate.
Be prepared for both. While adding a parent or other relative as a co-signer might not be exactly what you wanted your first time out, it may beat the alternative.
Why a down payment helps
Let's talk down payment. As a first-time buyer, you do have a few things at your disposal to prove your creditworthiness. Cash down is one of them. Why? Because, to a lender, cash indicates that you're serious about buying a vehicle and committed to making the payments.
Something else that you may have at your disposal is a trade. If you currently have a vehicle that you own and can use it toward the purchase of your new vehicle, your trade equity is viewed the same as cash toward your down payment. In an ideal situation, some cash combined with trade equity could set you up for a nice down payment without burning through all your savings.
Some of the benefits of a higher down payment are:
It reduces your monthly payment
It reduces what you pay for the vehicle over the life of the loan
Cash down can, in certain circumstances, even reduce your interest rate
Setting your budget
Once you're preapproved and have an idea of how much you'll qualify for, it's also a good idea to make sure you're comfortable spending that amount. If you haven't already done so, create a monthly budget, including the new vehicle and associated expenses (insurance, maintenance, etc.). For helpful information on how to get started, check out this helpful video.
Help estimate your monthly payment using finance calculators from Chrysler Capital. We offer several different ways to look at your payment, including how adding just a few dollars a month to your payment can save you money over the life of your loan.
Signing on the dotted line
Finally, before you leave for the dealership, gather the following items and take them along.
Your printed decision from your online application
Your most recent paystub
A utility bill and/or phone bill, in your name, showing your current address
Your vehicle insurance card and/or insurance agent information
Your down payment
A potential co-signer
Your title and/or payoff information (if trading a vehicle)
You may not need all of them. But it's better to be prepared. Then you have a better chance of driving away in your new vehicle today.