From the initiation of an application to the funding of a contract, the Chrysler Capital originations team is the driving force that makes things happen. Credit and funding analysts work diligently every day to ensure applications are handled securely, efficiently and accurately.
Meet two of our top players, credit analyst Mindy and funding analyst Violeta.
A 10-year veteran, Mindy has spent the majority of her tenure working with dealers as a buyer in the credit department.
Mindy was among the first to move when the Chrysler Capital division was born. In her position as a Southwest region buyer for nearly 18 months, she comes to work every day with a smile for everyone with whom she comes in contact.
Her manager Kevin agrees. "Mindy engages every call with a smile which sets the tone for a positive dealer experience. [Her] sunny disposition and willingness to help her teammates is a shining example for others."
Outside of work, Mindy is currently enjoying her favorite time of year – for all of the reasons you might expect. But most importantly because it's football season, of course! On any given Sunday, you will catch her yelling at her television, just like any good football fan, and probably enjoying some good old-fashioned Tex-Mex.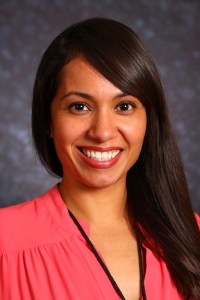 Violeta has been part of the Chrysler Capital funding department for just over a year. In that short time, she has quickly proven an invaluable member of her team.
"She brings a good and upbeat attitude to the team every day," said team manager Ann. "She takes ownership of the deals and always takes her time to help our [customers]."
Staying focused, positive and professional are all key aspects of Violeta's work philosophy. She's quick to offer assistance and always up for a challenge. Finally, Violeta's competitive nature keeps her at the top. Her favorite phrase? "If you're not first, you're last."
Originally from the Dallas area, it's not likely you will find her planning a "stay-cation" when the time comes. Her bucket list includes visiting every state and 10 foreign countries and sampling some of the spicy culinary delights. In the meantime, you will find her spending her free time with her family or maybe watching her favorite "Inglourious" Tarantino flick.
Buying and funding are two of many departments that keep the motor running at Chrysler Capital. Stay tuned as we visit more areas of the business in the months to come!