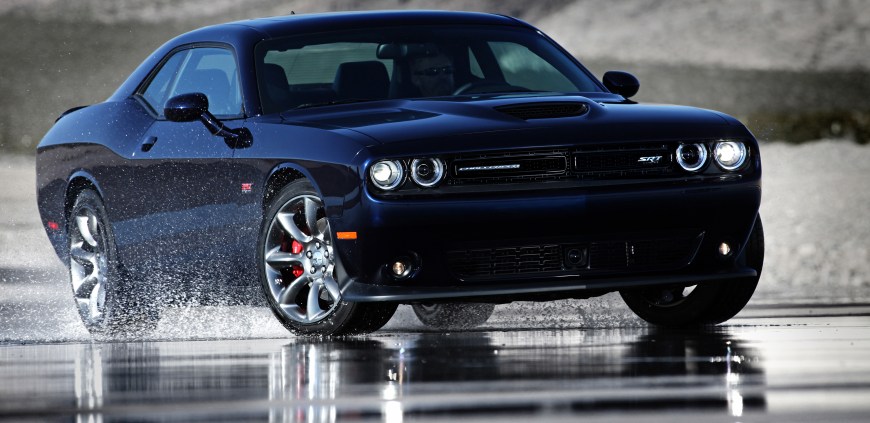 It's been awhile since we've posted anything about the 2015 Dodge Challenger SRT Hellcat – nearly three months, in fact. (You may recall Andrew's appreciation for the vehicle in A strong exhaust note and so much more and some of my own admiration rings true in Dodge is calling.) But that doesn't mean I haven't been reading about and admiring every square inch ever since.
I keep thinking I'll write something once all the numbers are in and the dust has settled a little. But just when I think the timing is about right – BAM! Dodge tosses another nugget my way.
First, it blew everyone away with 707 horsepower. I won't even mention the 650 lb.-ft. of torque. (Oh wait…I just did.) Not only is it the most powerful Challenger ever built, it's the most powerful muscle car ever built.
Then, sporting stock Pirelli P275/40ZR 20 P Zero tires, it clocked a quarter mile at a National Hot Rod Association-certified time of 11.2 seconds, making the Dodge Challenger SRT Hellcat the fastest muscle car ever. After switching out to drag radials, the quarter-mile time dropped to 10.8 seconds.
So, the Dodge Challenger SRT Hellcat is the most powerful, fastest muscle car ever. Any reasonable person would also assume a vehicle like that would come with a powerful price tag, right? Wrong. Starting MSRP on the Hellcat is $59,995.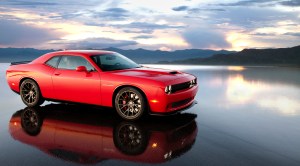 But it doesn't end there. Nope.
The icing on the cake is the Hellcat earned a fuel economy rating of 22-mpg highway with the eight-speed automatic transmission (21-mpg highway with the new six-speed manual transmission).
If it's all about the numbers when it comes to muscles cars, the Dodge Challenger SRT Hellcat is a triple threat.
"The collective benefits of the HEMI® Hellcat engine and our newest TorqueFlite® eight-speed automatic transmission promise an extraordinarily rewarding ownership experience," said Bob Lee, Vice President and Head of Engine, Powertrain and Electrified Propulsion Systems Engineering, Chrysler Group, LLC. "If value is defined by the combination of price, performance and fuel economy, no car beats the Challenger SRT Hellcat."
Equally rewarding is financing with Chrysler Capital. Apply for financing online from your computer or mobile device or visit your local dealer to inquire about leasing.