When you think safe car, what image do you conjure up in your head? A sedan? A minivan? An SUV? A tank?
If the phrase "safe car" does not invoke thoughts of muscle cars, you are not alone.
But recently, both the 2017 Dodge Challenger and the 2017 Dodge Charger were dubbed two of the safest cars on the road, both earning five-star overall safety ratings from the U.S. National Highway Traffic Safety Administration (NHTSA).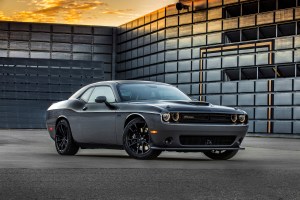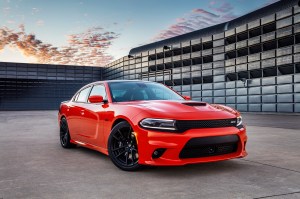 So, what exactly is a five-star safety rating?
For more than 30 years the NHTSA has been a leader in vehicle crash-test safety, and according to their website, SaferCar.gov, it's simple – More Stars means Safer Cars. The program tests frontal, side and rollover crashes and compiles the results (from one to five stars) into an overall rating. This rating is then made available on both new car window stickers as well as SaferCar.gov, assisting customers in their new-car purchase.
"NHTSA's 5-Star Safety Ratings program was the first of its kind and the idea has now spread around the world," said NHTSA Administrator Mark Rosekind. "Today, we're adding to that legacy of global safety leadership, ensuring that American consumers have the best possible information about how to protect themselves and their families, and taking a significant step forward in our efforts to save lives and prevent injuries."
"This further validates the robustness of our safety engineering," says Mike Dahl, Head of Vehicle Safety and Regulatory Compliance, FCA – North America. "But crashworthiness is only half the story. We are immensely proud of the investment we've made in the driver-assist technologies that help enable crash mitigation."
The 2017 Dodge Charger offers Full-Speed Forward Collision Warning-Plus. Benefiting from advanced sensor-fusion technology, this system alerts a driver when a collision is imminent, provides independent braking and can bring the vehicle to a complete stop.
Forward Collision Warning, Blind-Spot Monitoring and Rear Cross Path detection are just a few of the over 70 available safety and security features on the 2017 Dodge Challenger. This, combined with a body structure primarily composed of high-strength steel, leant to the Challenger's solid five-star rating.
Leave it to Dodge to prove to the world that being safe can be cool.