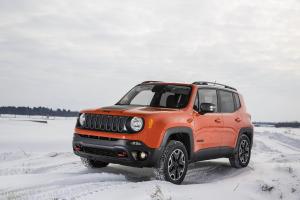 It's St. Patrick's Day! Did you remembered to wear something green today? Hopefully you're not seeing green for any reason. But it would be a good day to go green.
Are you sensing a pattern here? Good. Because I'm about to tell you about some great vehicles that could save you some green. While each has its own award-winning style, they are all equally affordable, with starting prices under $25,000. How's that for having the luck o' the Irish on your side?
Google Jeep® Renegade and you get about 16 million results, give or take. The smallest of the Jeep brand lineup has made a big name for itself quickly and is anxiously awaited on showroom floors across the U.S. Creating even more anticipation, the Renegade was named to three of Kelley Blue Book's (KBB) Top 10 lists:
10 Favorite New-for-2015 Cars
10 Best All-Wheel-Drive Vehicles Under $25,000
10 Best SUVs Under $25,000
"After spending a day in various versions of the Renegade, we left more than impressed," Matt Degan, from KBB, shared in his January 23, 2015 review. "It's the only thing at this size and price with its off-road ability and on road manners. It may be built in Italy and share a FIAT platform, but take heart: the Renegade's essence is all Jeep."
Sharing the Renegade's spotlight was big brother, Jeep Wrangler, who also claimed a spot on the 10 Best SUVs Under $25,000 list. Further proving it will never go out of style, Wrangler was voted one of the 10 Coolest Cars Under $25,000.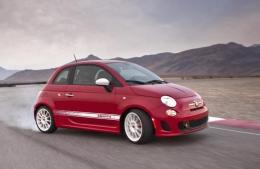 Also making the 10 Coolest Cars Under $25,000 list was the 2015 FIAT 500 Abarth. "The FIAT 500 is a style-conscious small car with European flair," KBB.com editors said. "But with the addition of a turbocharger and a sport suspension, FIAT's little runabout turns into a little monster."
Rounding out the 2015 awards, the 2015 Chrysler 200 continues its award-winning style, taking its place among the 10 Best Sedans Under $25,000. "Chrysler's all-new, stylish 200 came onto the midsize sedan scene for 2015 with an elegant interior filled with plenty of appealing connectivity and entertainment options," KBB.com editors said. "That, along with the car's quiet, smooth ride makes this an enjoyable highway cruiser."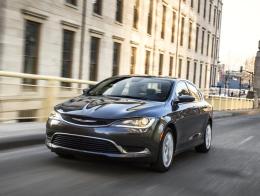 What better way to spend a St. Patty's Day than shopping for your next new vehicle? Apply for financing with Chrysler Capital online and then visit your local FCA dealer. You never know…you just may find your pot of gold at the end of a rainbow!