These days, shopping the competition is expected — it's a given. Whether making a major purchase, job hunting or just picking up a new coffee maker, we have become a nation of savvy shoppers.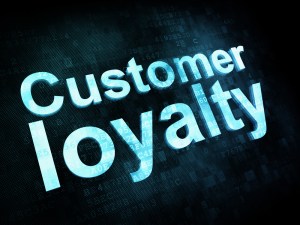 But what does that say for loyalty? Has it become a thing of the past? Not for the brands that understand what it takes to keep their customers coming back.
Kicking off 2014 with a bang, Chrysler Group won five Polk Automotive Loyalty Awards:
Chrysler Town & Country won for the 13th year in a row
Jeep® Grand Cherokee took honors for the fifth time
Jeep Wrangler rode over the competition to grab the award in its category
Dodge Challenger muscled its way to the top for a third time
FIAT® 500 shot up the charts to win its first award
But what does all this mean? As the leader in automotive data and research, Polk reviews purchases and leases of the actual model year and recognizes manufacturers who produce vehicles that keep customers coming back. To determine the 2013 model year Loyalty Award winners, Polk reviewed information on 7.4 million new vehicle transactions (the information is obtained from state registration and lease transactions). Of those 7.4 million consumers, only about 51 percent remained brand-loyal.
"Chrysler Group's emphasis on owner loyalty across their lineup is an indicator that the organization is truly working with consumers to bring them back," said Jeffrey Anderson, Director of Market Reporting Solutions at IHS Automotive. "To see five awards across multiple segments is impressive, and Town & Country's run is unprecedented."
With a 30th anniversary to celebrate and 13 consecutive loyalty awards, the Chrysler Town & Country is proving time and again that some things just get better with age. How do you do that? You keep what works, like the well-known Stow 'n Go® seating. You listen to what your customer wants next. Then, you put that together with best-in-class, tech-savvy, quality design and engineering to make the ultimate family vehicle.
"Winning five Polk Automotive Loyalty Awards is proof-positive of Chrysler Group's drive to build the best vehicles on the market," said Reid Bigland, Head of U.S. Sales, Chrysler Group LLC. "Customers will only come back if they trust their vehicles to deliver flawless quality and reliability, and these awards speak volumes about Chrysler Group's extensive vehicle lineup."
When money and value talk, the Chrysler Group vehicles are certainly speaking our language. Check them out. And check out financing with Chrysler Capital. You can apply online now and save time at the dealership later.