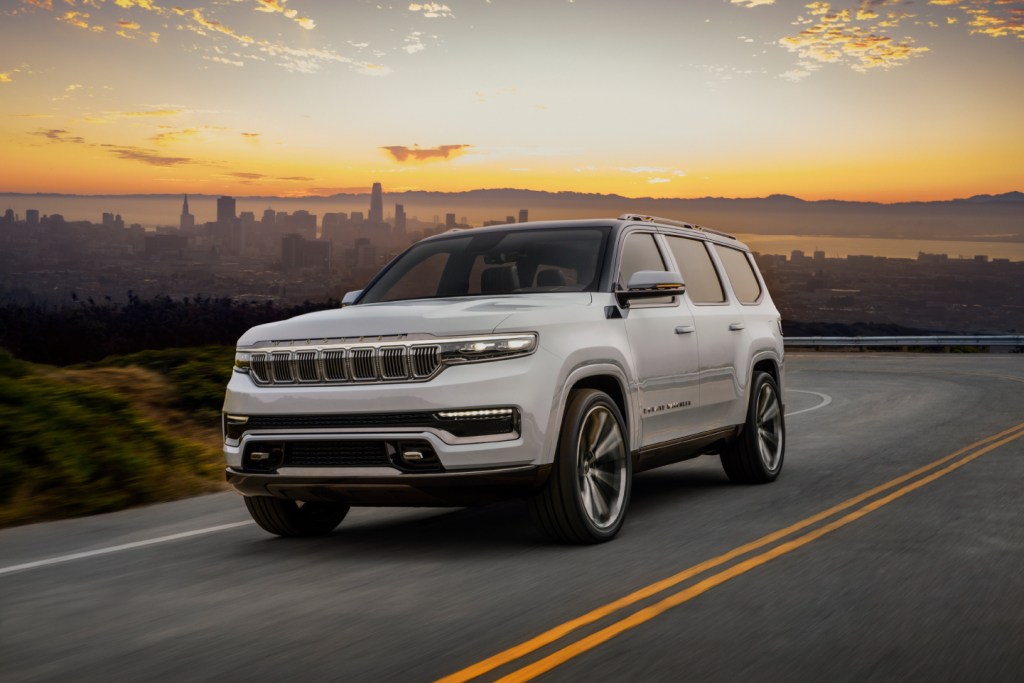 It's a new dawn for an American classic.
The Jeep® Grand Wagoneer, a premium SUV like no other, is back as a concept vehicle to redefine the segment it did so much to create.
Born in the tracks of the Wagoneer, it became the "gold standard" in luxury 4x4s and part of America's adventurous, entrepreneurial spirit for decades to come.
Now, the Grand Wagoneer Concept brings that authenticity and character into the modern era with all the comfort and luxuries discerning drivers might expect – and plenty that will surprise them.
Grand Wagoneer was always a pioneering vehicle that pushed the boundaries and the latest version is stacked with new capabilities and innovative technology, all wrapped in elegant, timeless styling.
Stepping inside, it offers three rows in which every seat is a first-class experience.
In the front, for example, the co-pilot screen enables the passenger to control navigation and then swipe it over to the driver. They can also control what the kids are watching in the back, and even pick up watching the TV show they were viewing at home.
The integration of technology, comfort and attention to detail continues throughout, from the soft-touch leather to upscale McIntosh sound system.
To top it off, the driver can park, switch into relax mode and watch the aurora borealis light up the screens before them.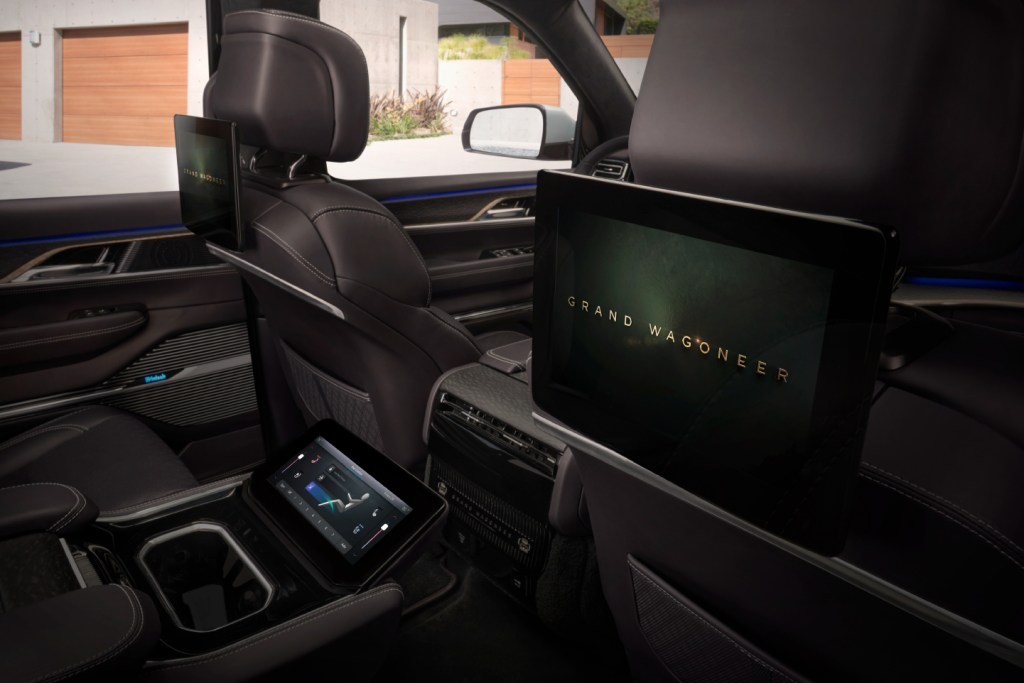 Don't be lulled into thinking this vehicle is only about luxury, though. True to Jeep form, the Grand Wagoneer Concept can pull, tow and climb with reassuring power.
It has a "green soul," too, incorporating sustainable materials such as onyx glass and heat-treated lacewood, and offers a plug-in hybrid powertrain to carry passengers silently through city or country.
In many ways, the Grand Wagoneer Concept has come a long way from its predecessor, yet it maintains the unique qualities that make the name so special.
While details of a production version are still to be announced, Jeep has provided a breathtaking example of what may be in store.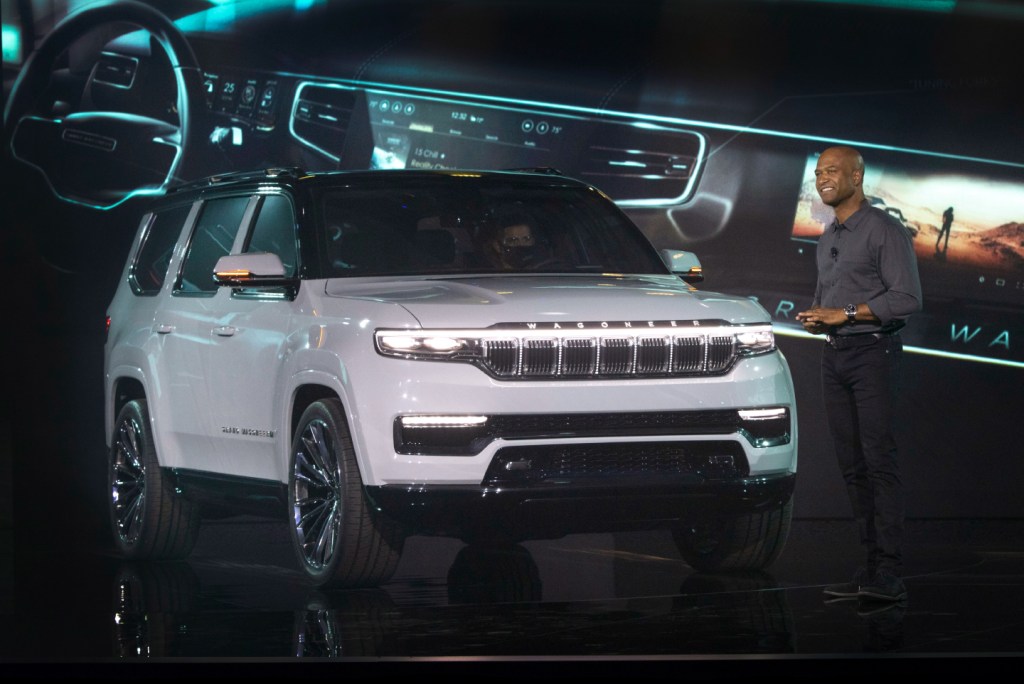 A look at the luxury
Jeep's concept presents a host of ultra-luxe features as the brand returns to the premium market. Here are just some of them.
Full-pane glass roof provides natural light to all occupants
Obsidian-black accented grille with LED lighting
Raised, illuminated Wagoneer lettering atop grille
Spacious front, second-row captain's-chair and third-row seating areas
Nearly 45 inches of total screen span the instrument panel
30 inches of total screen space for second-row passengers
Interior tech powered by FCA's all-new, content-rich Uconnect 5 system
McIntosh Audio provides immersive sound with 23 speakers
Three 4×4 modes can take it all off-road
Key moments in Wagoneer history
1962 – Wagoneer SUV is born, for the 1963 model-year, with unprecedented off-road capability and passenger comfort
1984 – Grand Wagoneer arrives to pioneer the premium SUV, along with iconic wood paneling
1991 – Production of Grand Wagoneer ends
2020 – Grand Wagoneer is reborn as a concept vehicle
To learn more about the Jeep Grand Wagoneer Concept and sign up for updates, visit Jeep.com/Wagoneer. You can also watch the vehicle reveal, and take a behind the scenes tour, at JeepFirstLook.com.