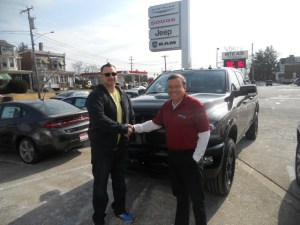 It was a one in a million chance. Literally. And today, Michael Christman from Pottsman, Pennsylvania, is glad he took it.
Recently concluding the FCA US 2014 National Sweepstakes with a random drawing from the 1,007,277 entries, Christman was declared the grand-prize winner. He took home a $45,000 credit to be used toward the Chrysler, Jeep®, Dodge, Ram, FIAT or Alfa Romeo vehicle of his choice.
Christman is a small-business owner. As any of the nine-plus million (give or take) self-employed Americans can attest, sometimes you sacrifice what you really want to cover the needs of the business. But every once in a while, Lady Luck waives her wand.
"This has been such a humbling experience, and I still don't believe it!" said Christman. "At the time that I entered the giveaway, I purchased a Ram 1500 HEMI® to better accommodate the needs of my business, but I really needed the power of the Ram 2500. After being contacted by FCA US, I had the privilege to select my dream truck, the 2015 Ram 2500 Laramie Cummins®. With this truck I will be able to transport my heavy tools and supplies, as well as employees to job sites more efficiently thanks to the diesel engine. I have dreamed of this day and feel very fortunate to have won."
Entries for the 2014 National Sweepstakes were collected at multiple hands-on brand events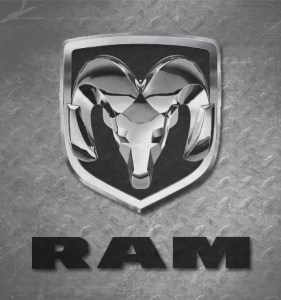 throughout the year, including the Ram truck test track at auto shows across the country. Christman registered his winning entry at the Great American Outdoor Show in Harrisburg, Pennsylvania, in February 2014.
"Experiential marketing is all about engaging consumers with our brands through live experiences that create personal memories," said Michael Curmi, Head of Experiential Marketing for FCA US. "It is our pleasure to be able to award Michael Christman with a brand new Ram Truck as a result of his participation at just one of the many interactive experiences we offer consumers across the country each year."
Generally, I don't enter sweepstakes. And I've actually never bought a lottery ticket. (Strange, I know.) But I think I just might go buy one tonight. Does anyone know when the next drawing is?