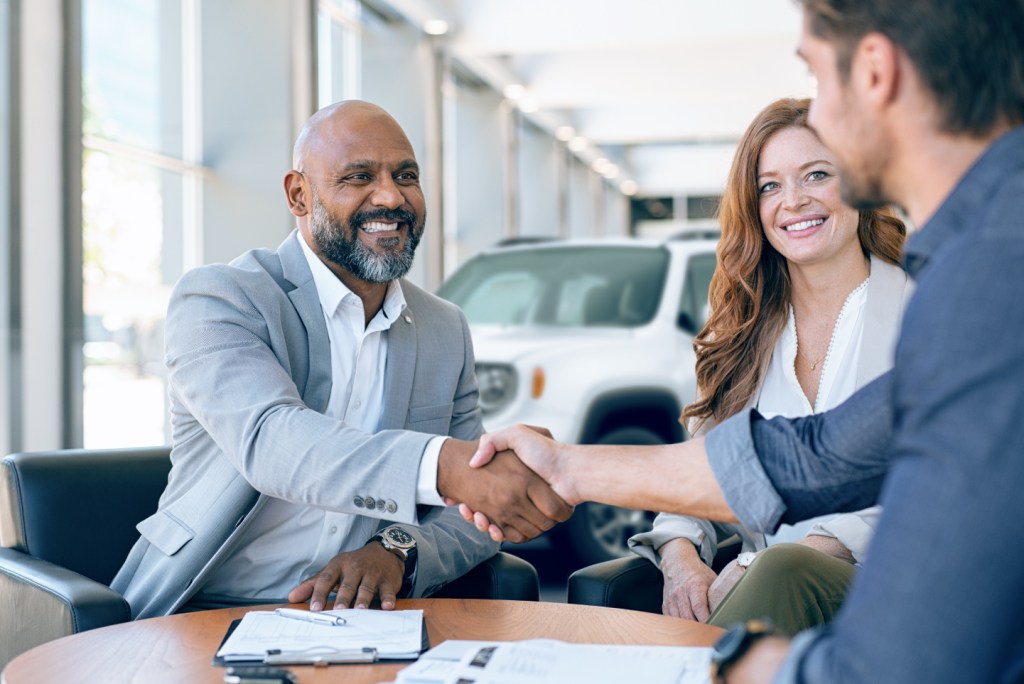 When it's time to buy a new car, most shoppers will look for financing to help them spread out the cost.
At Chrysler Capital, we offer a process that's smooth and seamless from the first day to the last so you can enjoy your vehicle to the fullest.
It starts with a credit application which can be completed at any FCA US dealership or online at ChryslerCapital.com.
If approved, the purchase of an Alfa Romeo, Chrysler, Dodge, FIAT®, Ram or Jeep® brand vehicle is swiftly finalized and your financing – known as a retail installment contract – gets underway.
You'll soon receive an email to welcome you to the Chrysler Capital family and outline the ways you can manage your account.
Included are details of how to sign up to MyAccount where everything is at your fingertips.
Once logged in, you can make free, one-time payments by ACH; sign up for Auto Pay, also for free; enroll in paperless statements and automatic payment alerts, and use a number of other functions to make life convenient.*
As you enjoy time behind the wheel, you'll move closer to the end of your contract and, having made all of your payments and any associated fees, pay off the vehicle.
The updated vehicle title is then sent to you, and the financing cycle is complete.
Learn more and shop
You can learn more about financing a vehicle through Chrysler Capital within our Customer Center and Finance Resources. For further financial literacy topics, browse other articles across the blog.
Whether you're looking to purchase your first car, replace your current vehicle or add one to the household, explore the latest deals at our offers and incentives page.
*Other payment options include paying online using a debit card; paying by phone, mail or CheckFreePay, and through MoneyGram, Western Union and PayNearMe. Fees may apply.