Cars.com™, a digital automotive marketplace, named the Ram 1500 and Chrysler Pacifica as its 2019 Best Pickup Truck and Family Car of the Year, respectively.
This makes it back-to-back Family Car of the Year awards for the Chrysler Pacifica. The minivan also won the website's "Best of" Award – an award for all-new or fully redesigned vehicles – when it made its model-year introduction in 2017.
Winning vehicles were chosen by excelling in three key criteria: quality, innovation and value.
Ram 1500 – Best Pickup Truck of the Year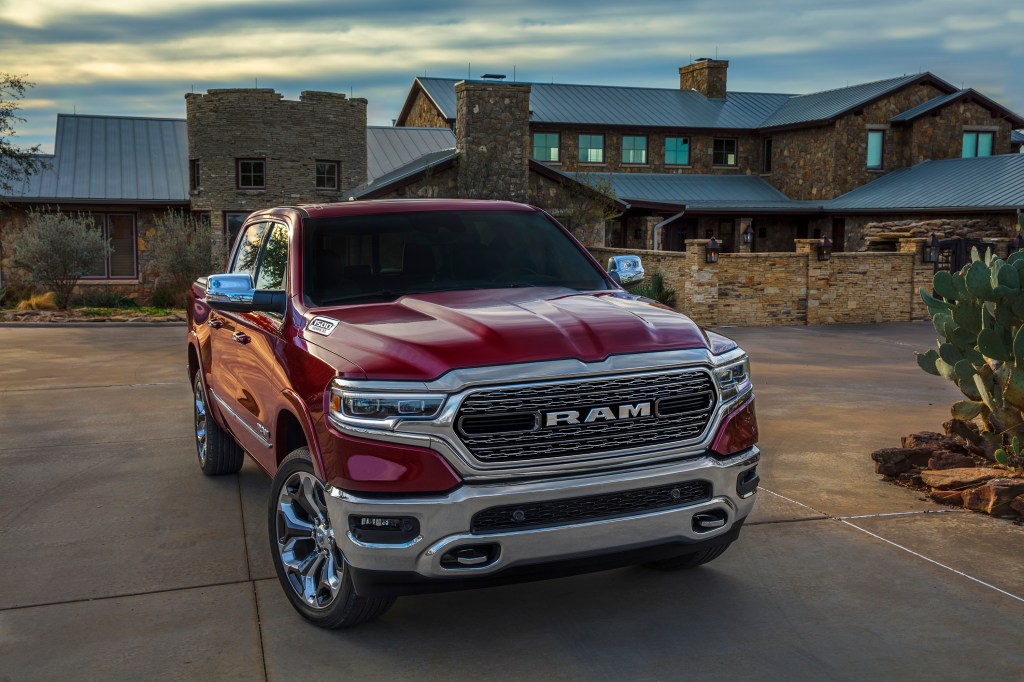 The honor comes around the same time as Ram Brand's inclusion in the FCA US LLC "Big Game Blitz" social and digital advertising campaign. The campaign featured Ram Brand in multiple spots highlighting its line of pickup trucks surrounded by the grand football finale.
Chrysler Pacifica – Family Car of the Year
The Pacifica's victory comes during FCA US LLC's 35-year anniversary of inventing the modern minivan. What began with the original Dodge Caravan and Plymouth Voyager has turned into six generations and 14.6 million minivan sales globally since 1983.
To see the rest of the Cars.com 2019 "Best of" Award winners, visit www.Cars.com/awards.
About Cars.com
Cars.com™ is a leading two-sided digital automotive marketplace that creates meaningful connections between buyers and sellers. Launched in 1998 and headquartered in Chicago, the company empowers consumers with resources and information to make informed buying decisions around the 4Ps of Automotive Marketing™: Product, Price, Place and Person, by connecting advertising partners with in-market car shoppers and providing data-driven intelligence to increase inventory turn and gain market share. A pioneer in online automotive classifieds, the company has evolved into one of the largest digital automotive platforms, connecting thousands of local dealers across the country with millions of consumers. Through trusted expert content, on-the-lot mobile features and intelligence, millions of new and used vehicle listings, a comprehensive set of pricing and research tools, and the largest database of consumer reviews in the industry, Cars.com is transforming the car shopping experience.