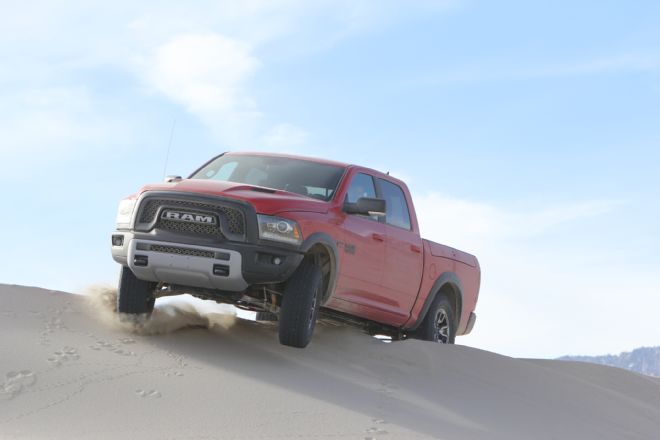 Four Wheeler magazine recently tested four of this year's hottest new trucks to hit the market. Putting the Chevy Colorado, Nissan Titan, Ram Rebel and Toyota Tacoma to some serious on- and off-road tests, seven staff members were on the hunt for Four Wheeler Magazine's 2016 Pickup Truck of the Year.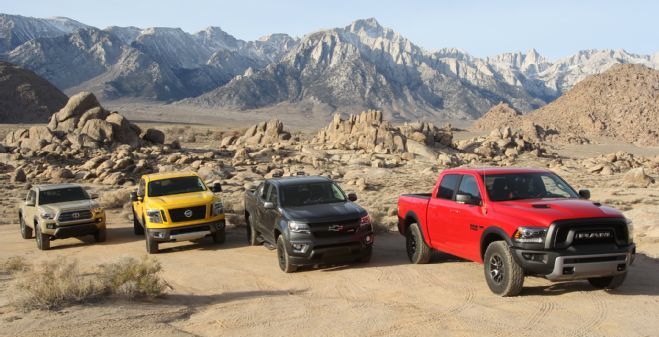 Ram Rebel came out the clear winner.
The five-day competition, covering nearly 1,000 miles in each truck, was a grueling battle that scored each manufacturer in the following categories:
Trail performance (30 percent)
Empirical data (25 percent)
On-pavement performance (20 percent)
Interior and exterior appearance (15 and 10 percent, respectively)
"If there's one word to describe the Ram 1500 Rebel, it's balanced," said Four Wheeler Editor Christian Hazel. "No matter what we threw at the Ram 1500 Rebel, it just flat-out worked with no drama, no excuses and no compromises. The Ram 1500 Rebel was the vehicle the Four Wheeler judges overwhelmingly chose not only as the 2016 Four Wheeler Pickup Truck of the Year, but the vehicle they'd most like to take home."
It's easy to see why anyone would want to take a Ram Rebel home. Comfortable and fun to drive, it starts at $43,985.