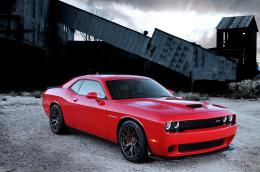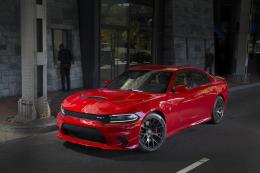 The Challenger Hellcat and Charger Hellcat have been two of my favorite topics to read (and write) about over the last few months. When I see one, hear about one, or when someone just asks me about it I light up bigger and brighter than fireworks on the Fourth of July.
It's no wonder much of America shares this fascination, making the Hellcat twins not only the most powerful muscle cars in the world, but now two of the most popular and difficult-to-get.
Recently, because of the unexpectedly high demand for these two cars, Fiat Chrysler Automobiles (FCA) temporarily suspended orders. Not to worry though – once current orders have been validated and production on existing, valid orders is on pace, placement of new orders are expected to resume.
The good news here – the Hellcat has had UNEXEPECTEDLY high demand.
Over 9,000 Hellcat orders have been placed which is more than double the original expectation. It's also an unprecedented sales figure for a performance vehicle of this kind.
But people want these cars and FCA intends to deliver. Last August, when CEO of Dodge and SRT Tim Kuniskis unveiled the Charger Hellcat, he was quick to refute rumors of limited production. "I want to get as many of the cars out on the road with as many people talking about Dodge and as excited about Dodge as possible."
While there are no official dates for when orders will resume, unofficial estimates suggest August may be a good guess.