Some things are a natural pairing. Peas and carrots, for example. Or shoes and socks. Or pizza and beer.
In the classic automotive world, there couldn't be a more natural pairing than Dodge and Mecum, explaining why Dodge is now the exclusive automotive sponsor of Mecum Auctions.
"Mecum has long been recognized for being the auction of choice for selling premium American muscle cars, with those boasting the Dodge brand from the late '60s and early '70s continuing to command top sales," said Dana Mecum, President and Founder of Mecum Auctions. "As we have watched Dodge pave the way once again by launching the muscle car back into the American spotlight, this sponsor partnership seems only natural by bringing the leaders of classic and modern muscle together. There is no question that Dodge muscle remains hot and continues to set records, making now a great time for the brand and Mecum Auctions to announce this landmark sponsorship."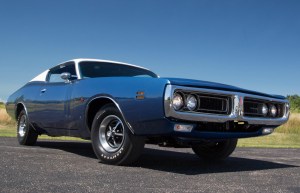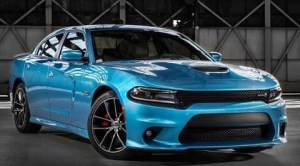 Taking muscle to a whole new, modern level, Dodge's presence at Mecum Auctions will include today's Dodge Challenger and Dodge Charger models, including the SRT® Hellcat versions of both, as well as the Dodge Viper.
Some events will even include professionally-driven joy rides in the 707-horsepower SRT Hellcat beasts.
"As exclusive automotive sponsor of Mecum Auctions, Dodge has an opportunity to reach a large number of car enthusiasts who share the brand's passion for performance, muscle cars and heritage," said Tim Kuniskis, Head of Passenger Cars – Dodge, SRT, Chrysler and FIAT, FCA – North America. "Whether it's the Dodge Charger and Challenger cars of the '60s and '70s popular at today's auctions or the special edition modern Mopar muscle cars available from Dodge and SRT today that are sure to be sought-after collectibles of the future, Dodge and Mecum take great pride in joining together to keep the muscle car legacy alive."