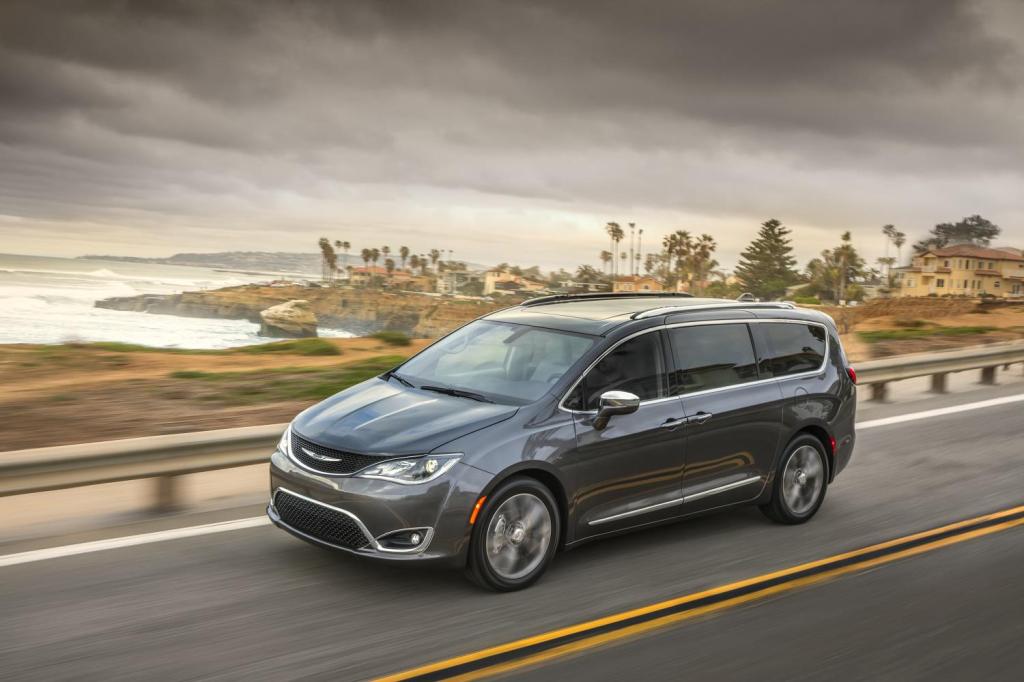 "Faster than a speeding bullet. More powerful than a locomotive. Able to leap tall buildings in a single bound." It's SuperVan!
Okay, so maybe the all-new 2017 Chrysler Pacifica can't leap tall buildings. You probably should not try to see if it's faster than a speeding bullet. And at 287 horsepower delivering 262 lb-ft of torque, it has plenty of get-up-n-go, but not quite the power of a locomotive.
It IS, however, a Van of Steel.
Comprised of 72 percent high-strength steel, the 2017 Chrysler Pacifica is stronger, and lighter, than ever and just earned a 2016 Top Safety Pick+ rating from the Insurance Institute for Highway Safety (IIHS).
To earn a Top Safety Pick, the Pacifica achieved the highest possible score in five simulations:
Side impact with a large SUV or pickup truck
Moderate-offset frontal impact
Small-offset frontal impact
Roof-deformation consistent with a rollover
Rear collision capable of inducing whiplash.
Earning the prestigious Top Safety Pick+ status, however, is subject to the availability of an Automatic Emergency Braking (AEB) system. AEB is, of course, available on the all-new 2017 Chrysler Pacifica and earned a superior rating from the IIHS.
Once earmarked for luxury vehicles, AEB is the "technology of choice at FCA US," according to Mike Dahl, Head of Vehicle Safety and Regulatory Compliance. "We are committed to using sensor-fusion technology. It is a significant stepping stone in our exploration of autonomous-vehicle development, the next horizon for occupant safety."*
In addition to steel construction and AEB, the 2017 Chrysler Pacifica offers more than 100 safety and security features.
"The 2017 Chrysler Pacifica is the sum of all the knowledge we've accumulated about minivans and the people who are proud to own them," said Tim Kuniskis, Head of Passenger Car Brands – FCA North America. "Among the things we know – safety is one of the most important purchase reasons and achieving the Top Safety Pick+ rating helps to establish Pacifica as the segment leader."
Other FCA US vehicles that join the Chrysler Pacifica in achieving the Top Safety Pick+ status include the 2016 Chrysler 200 and 2016 FIAT 500X.
*AEB is available in nine FCA US vehicles: Chrysler 200, Chrysler 300, Chrysler Pacifica, Dodge Charger, Dodge Durango, FIAT® 500X, Jeep® Cherokee, Jeep Grand Cherokee and Jeep Renegade.