Sometimes it all starts with the need for a change. Sometimes it starts with a love for old cars. In Chris Stapleton's case, it was a little of both and the end result has catapulted him to a level of stardom of which most only dream.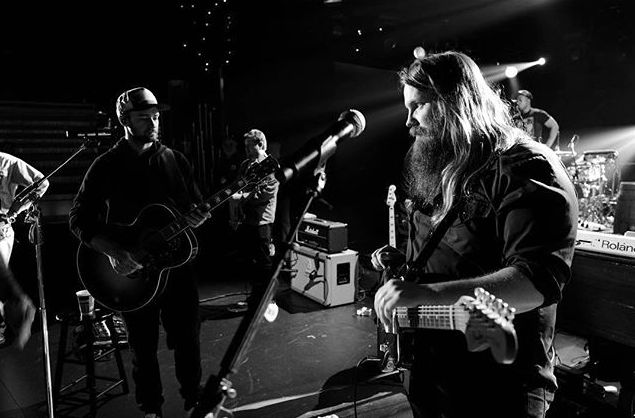 Last week, the Kentucky-born native blew away everyone watching the Country Music Awards (CMAs) as he performed with Justin Timberlake. As if sharing the stage with the pop superstar wasn't enough, Stapleton also walked away with three awards, including Best Male Vocalist.
The title track for Stapleton's award-winning debut album, Traveller, was written as he and his wife, Morgane, drove a 1979 Jeep Cherokee from Phoenix, Arizona, back home to Nashville, Tennessee.
When Stapleton's father died in 2013, Morgane quickly recognized that her husband needed some time away from everyday life. She found the old Jeep Cherokee online and bought it, sight unseen. They then bought one-way tickets to Phoenix and set out for whatever the trip back to Nashville had in store for them.
One battery, an alternator, multiple fuel stops and one hit song later, the duo arrived back in Nashville. Traveller, written somewhere on a highway in New Mexico, was the last song written and the first song released on the album.
The album was released in May 2015 and debuted at number two on the country music charts – telltale signs for what was yet to come for Stapleton. Having always been either the songwriter or part of a group, being a solo artist still isn't always in Stapleton's comfort zone. But then neither was driving a 36-year-old, broke down, old Jeep halfway across the United States.
Sometimes, there are just some things you just gotta do.