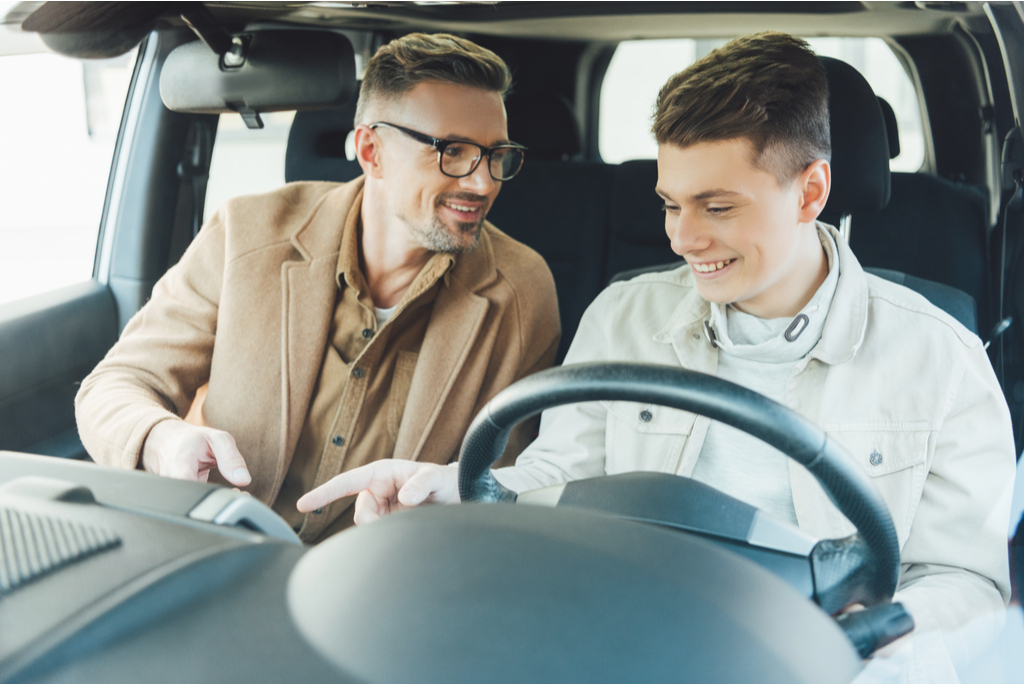 Amidst the COVID-19 pandemic, many families have been making decisions about back-to-school season and virtual learning vs. in-person classes.
For those choosing in-person attendance, another decision may involve buying a car for the journeys ahead.
Whether you're a parent shopping for your son or daughter or part of a purchase for yourself, here are some tips to help.
Start with a budget
Working out what you might afford is a solid place to start, whatever your situation. Use Chrysler Capital's finance calculators to estimate what you may be able to spend on a vehicle in total, before taxes and fees, along with a comfortable monthly payment. If you're new to auto financing, you may also want to learn how auto loans work by watching the short video among our financial education courses.
Consider new and pre-owned
New and pre-owned cars each have their advantages. With a new vehicle, you have the clear benefit of being the very first owner, the latest technology and zero miles on the clock. Certified pre-owned vehicles can be great choices, too, with fully reconditioned, low-mileage models offering added value alongside safety and reliability. FCA US has a wide range of both new and pre-owned vehicles to choose from.
Think about leasing, too
Remember that a back-to-school or -college car doesn't have to be a purchase – it may make more sense to lease. Leasing can be a good option if you want the latest model but are planning to change vehicle in few years, or would like a lower monthly payment than you might get when buying.
Check out our offers and incentives
See our current offers and lease deals to help with your car and financing choices. Simply enter your postal code to pull up great options in your area and to locate a dealer. When you've found the right deal, apply for preapproved financing online and get a decision in seconds.