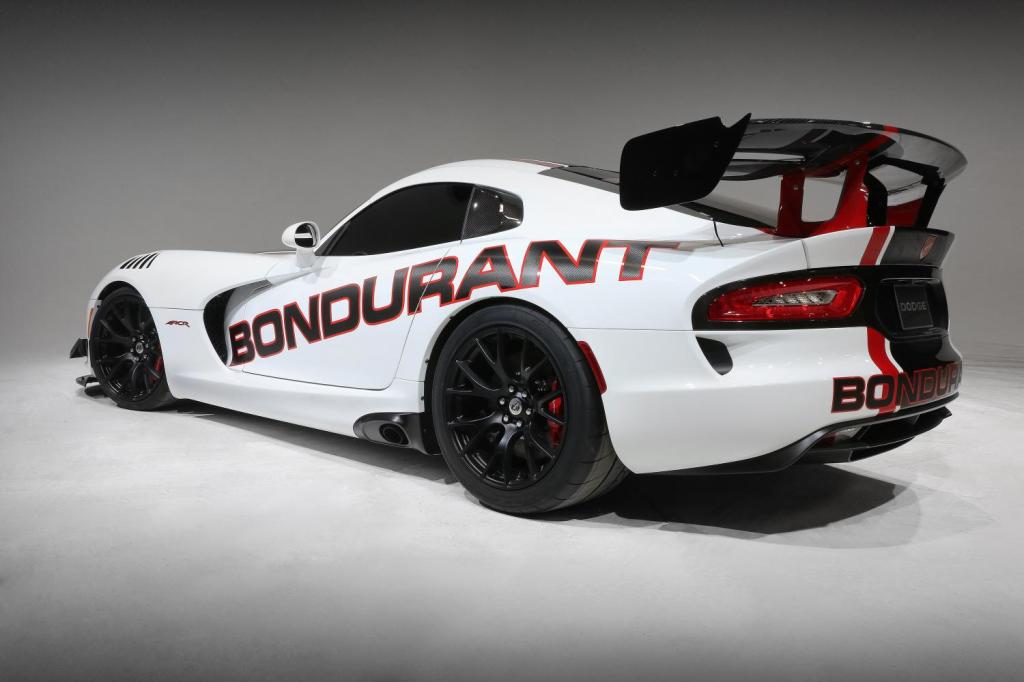 Dodge/SRT and the Bob Bondurant School of High Performance Driving have joined forces to create the Official High Performance Driving School of Dodge/SRT.
Beginning January 1, 2016, customers who purchase or lease any of the 2015 or 2016 Dodge SRT lineups of vehicles will have the opportunity to receive professional instruction and track time at the school in Chandler, Arizona.
While there, students will have the opportunity to get behind the wheel of some of the most powerful and fastest street-legal vehicles on the market today. The fleet of student vehicles at the school is being converted to Challengers, Chargers and Vipers, including Challenger and Charger SRT Hellcats and the Dodge Viper ACR.
"We want drivers to develop an appreciation for the levels of performance our Dodge/SRT vehicles are capable of delivering," said Tim Kuniskis, Head of Passenger Car Brands, FCA – North America. "Teaming up with Bob Bondurant, whose method of training has served more than a half-million drivers from around the world for nearly half a century, gives our Dodge/SRT owners the perfect track environment and professional guidance to hone their performance driving skills and gives us the chance to expose our lineup of SRT vehicles to a new group of performance car enthusiasts."
Driving a fast car doesn't mean the class is all about how to drive fast. There is much more to performance driving. That's why the curriculum includes things like skid control and accident avoidance.
Bob Bondurant is no stranger to performance driving. He was the man to beat in the racing circuit for nearly a decade, until an injury stalled his career as a professional driver and he began instructing in 1968. Since then, over 500,000 students, including police officers, racecar drivers and celebrities, have learned the Bondurant Method of performance driving.
"In 47 years of being the global expert on driving instruction, I've been waiting for the right circumstances to launch the Bondurant Racing School to honor my championship legacy. Finally, that day is here," said Bob Bondurant, owner, Bob Bondurant School of High Performance Driving. "The Dodge/SRT muscle cars provide me the perfect platform needed to thoroughly teach road racing."
With one year from the date of purchase or lease to attend, SRT customers are invited to make a weekend trip out of the experience, but will need to cover their own travel expenses.