Not every road trip is the same.
As AAA reported, more than 41.5 million Americans plan on traveling over Memorial Day weekend, each one in his or her own unique circumstance.
For some travelers, it may be as simple as hopping in the car and hitting the open road. For others, it may be getting kids packed and ready and just trying to reach the destination with your sanity intact.
Depending on where you land on the spectrum, the type of vehicle you take on your trek may bring you comfort or fuel the chaos. Certainly no one wants to fall in the latter, and we have the vehicles to suit your situation that add to the fond memories you create on Memorial Day weekend.
I HAVE A CAR FULL OF KIDS I NEED TO ENTERTAIN FOR SEVERAL HOURS
2018 Chrysler Pacifica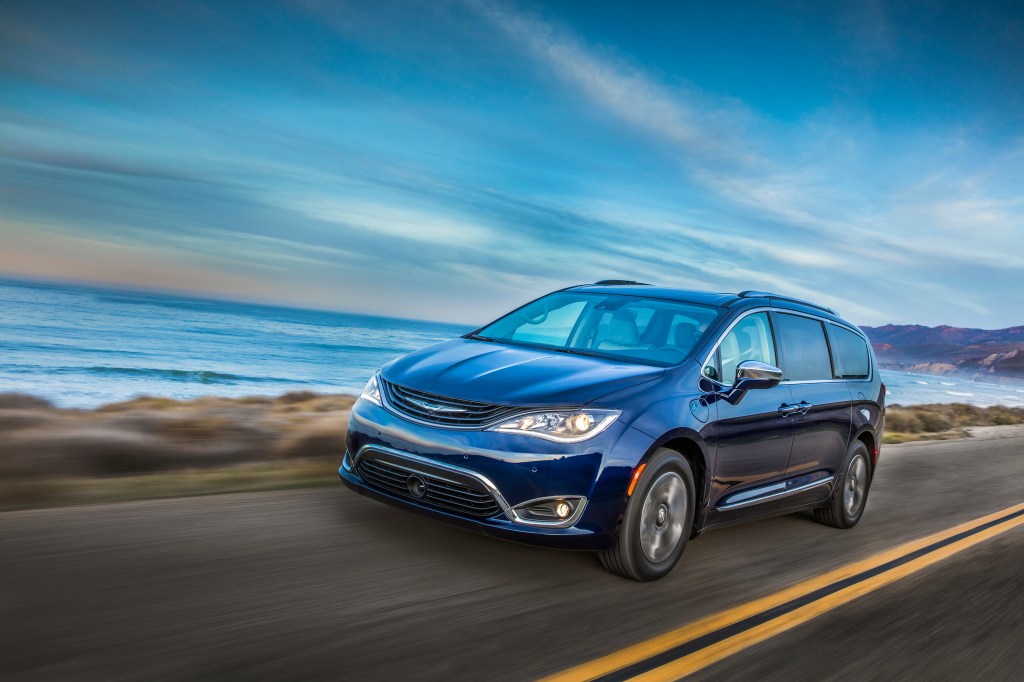 Awards have piled up all year for Chrysler's premier minivan.
Car and Driver's 10Best Trucks and SUVs list
Family Car of Texas and Minivan of Texas by Texas Auto Writers Association
Best Environmental Performance and Best All-Around Performance from Automotive Science Group (Pacifica Hybrid)
com Family Car of the Year
The Chrysler Pacifica earned recognition as one of the nation's top family vehicles by combining fuel efficiency and a smooth ride with more than 100 safety features and technology aplenty.
Want to keep the kids entertained for a few hours? You won't have trouble in that area with the Pacifica's Uconnect Theatre entertainment system that includes two 10-inch seatback touchscreens. Hoping your baby will stay asleep for his or her nap? The minivan delivers a class-leading ride, handling and reduced noise, vibration and harshness. In other words, have no fear going over any road bumps!
When it comes to hauling a family on a big trip, there is no better alternative than the Chrysler Pacifica.
DRIVING ON MORE THAN JUST A HIGHWAY
2018 Jeep® Wrangler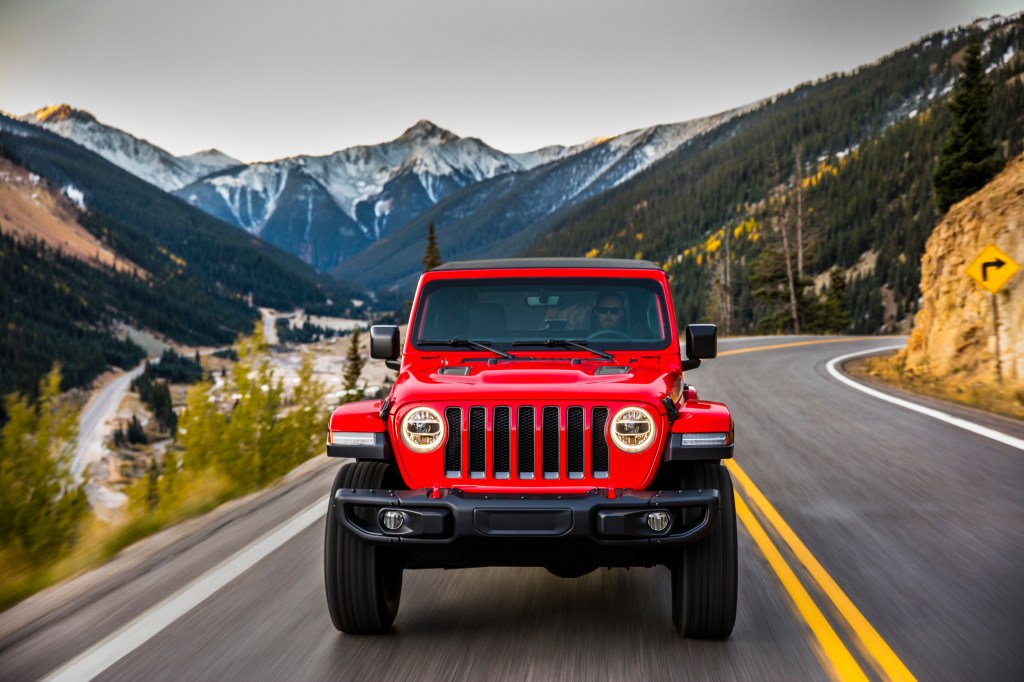 When World Surf League Championship Tour surfers Jordy Smith and Malia Manuel ventured through the trails and jungles of Hawaii to find the perfect wave, one of the vehicles they relied on was the 2018 Jeep® Wrangler. The SUV complimented the adventure perfectly as it's specifically designed to take on every possible road condition under the sun.
With a Selec-Trac® 4×4 System, the Jeep Wrangler features a full-time mode that automatically switches from two-wheel drive to four-wheel drive when conditions dictate. This is accomplished by internal wheel speed and traction control sensors, meaning no worries for you because your vehicle will know what settings to select when inclement road conditions strike.
I'M VISITING MY GRANDMA AND SHE WANTS ME TO HAUL OFF HER 18th CENTURY PIANO
2019 Ram 1500
For some this Memorial Day weekend, you may be visiting family, and the first thing they do is put you to work!
If you are one of those unfortunate few who are spending the holiday hauling furniture or towing a mini garage sale, the 2019 Ram 1500 represents its strongest truck ever, while being 100 pounds lighter with 98 percent high-strength steel.
Featuring a new frame, the 2019 Ram increased its maximum payload to 2,300 pounds and max trailer tow to 12,750 pounds. Combine this with all-new Frequency Response Damping shocks and this pickup delivers a special combination of ride, handling and comfort.
A pickup this strong with a smooth drive will have you volunteering to haul off that 20-year-old sofa your folks have been meaning to get rid of.
Okay, maybe not that far, but at least you'll be the family M-V-P!
IT'S JUST ME AND THE OPEN ROAD
2018 Alfa Romeo Giulia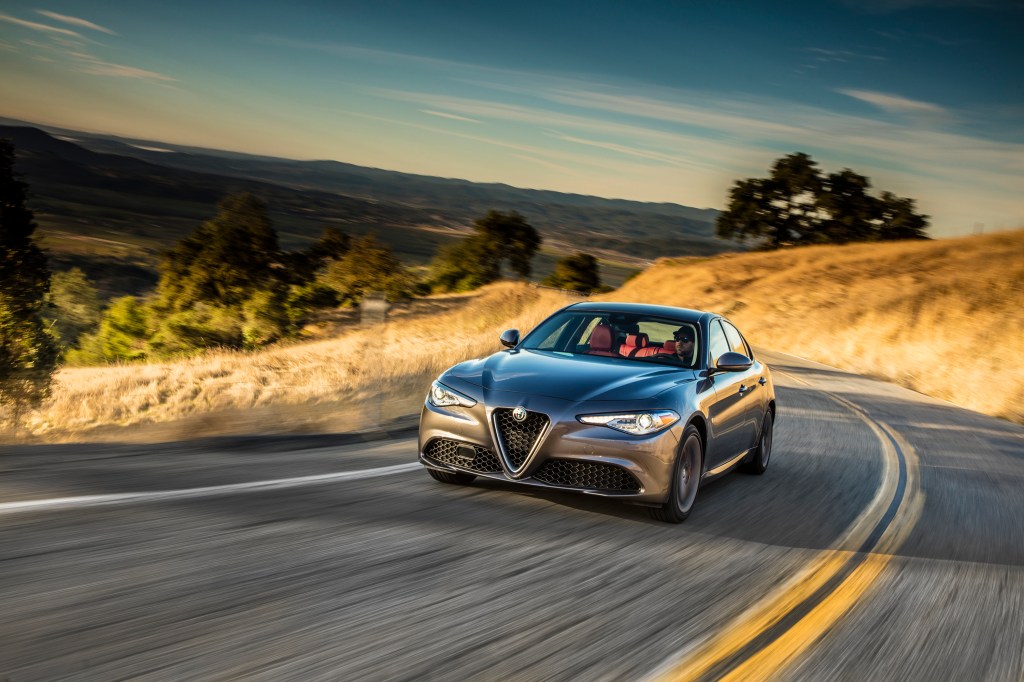 When the midsize sedan made Car and Driver's 10Best list, here's how the drive was described:
"[T]he Giulia's moves are refreshingly lithe, its steering light and flickable and controlled via a steering wheel with a thin, easy-to-grip rim. The willing engines and communicative chassis pulse with similarly visceral sensations, and the ride is always friendly. The Giulia feels holistic, each major system operating in harmony with the others."
Delivering a class-leading, standard 280 horsepower and 306 lb.-ft. of torque, the 2018 Alfa Romeo Giulia launches from 0-60 miles per hour in a best-in-class 5.1 seconds. Combine that with a near 50/50 weight distribution and you have a dream vehicle for travelers who love having the steering wheel in their hands.
Whatever type of journey you may be heading out on this weekend, we wish you safe travels and a Happy Memorial Day.