It's a long-running tradition.
Every year around this time, small towns and big cities across America gather for what I consider the official ushering-in of the fall season – the parade. In our town in particular, it's the local high school's homecoming parade. And it's a lot of fun.
For several years now, we have gathered with friends and neighbors to line the streets and enjoy a cool(er) evening – we are in Texas – while reveling in the event's activities. Among other things, spectators are treated to music from the band and orchestra, wave to firefighters in their big red engine and get a chance to cheer on the sports teams
who enthusiastically throw out candy to the crowd.
Jeep® brand vehicles play a special role as members of the North Texas Jeep Club have the honor of driving the homecoming royalty down the streets. It's one of my favorite parts of the parade. It not only provides a chance to root for the king and queen, it's also a glimpse into a Jeep owner's personality, checking out how they have chosen to decorate their particular automobiles.
Another parade on a much larger scale rolls through downtown Dallas around this time as well. This one signals the start of the State Fair of Texas and it's quite a spectacle. Participants dressed as Elvis ride mini bikes in line with colorful floats, U.S. Marshalls on horseback, clowns, mascots and multiple marching bands all supporting this year's theme – "Celebrating Texas Agriculture."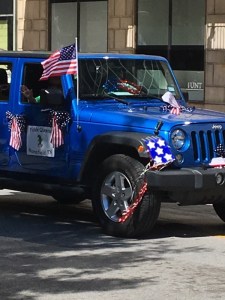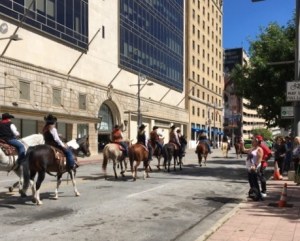 And yes, the Jeep brand, as well as other FCA US products, have a presence here. Ram trucks and Jeep Wrangler Rubicons are sponsoring participants.
I look forward to visiting the State Fair this year as FCA US is well-represented, including a display featuring a 75th anniversary special-edition 2017 Jeep Wrangler, 2017 Jeep Grand Cherokee Trailhawk and a 2017 Jeep Grand Cherokee Summit.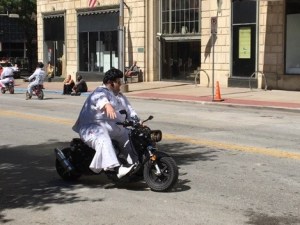 Vehicles gaining honors from the Texas Auto Writers Association (TAWA) will be at the show as well including the Jeep Wrangler Unlimited, "Off-Road Utility Vehicle of Texas"; Jeep Cherokee, "Compact SUV of Texas"; Jeep Grand Cherokee, "Mid-Size SUV of Texas"; Jeep Grand Cherokee Summit, "Mid-Size Luxury SUV of Texas"; and Jeep Renegade "Compact Crossover Utility Vehicle of Texas."