Purchase your lease vehicle
At the end of your lease you may choose to purchase your vehicle. When you select the purchase option, the price stated in your Chrysler Capital Lease Agreement will be honored, plus any applicable taxes and fees. By acquiring your existing lease, you are alleviated of any potential obligation toward excess wear and/or mileage charges. Financing is available for qualified applicants. Begin the purchase process by contacting the Chrysler Capital Lease Servicing Team and apply online for end-of-lease financing.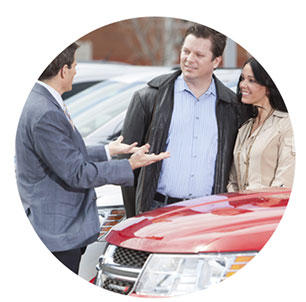 Chrysler Capital Lease Servicing Team
The Chrysler Capital Lease Servicing Team is your first point of contact for all lease-end related activities. If you have any type of question regarding the steps taken during the end-of-lease process, Chrysler Capital is here to guide you along the way. The Lease Servicing Team can be reached at
855-383-0558
When planning to purchase your leased vehicle, a Leased Odometer Disclosure Notice and Statement must be filled out and signed by both you and a Chrysler Capital representative as part of the purchase. Access the form by clicking the link below. Once you have completed the information on the form, mail your completed document to Chrysler Capital, P.O. Box 961275, Fort Worth, TX 76161-1275.
You may also contact the Chrysler Capital Lease Servicing Team at 855-383-0558 with any questions.
View Odometer Disclosure