A new year of auto shows is well underway, and if you've visited a show and returned with a better idea of which Alfa Romeo, Chrysler, Dodge, FIAT®, Jeep®, Ram or Wagoneer vehicle you want, it's time to plan your next steps.
Here are some pointers to help with a purchase or lease for that dazzling ride.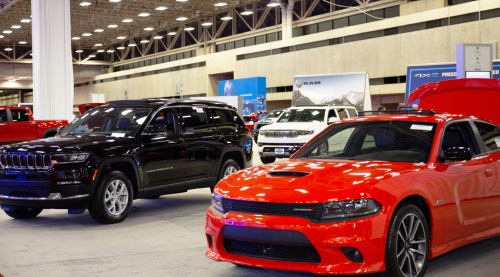 1. Decide what you're doing with your current vehicle
There's a good chance you already have a set of wheels, so think about what you'd like to do with your vehicle. Many shoppers who are looking to buy will trade in their vehicle, and if that's the route you choose, your FCA US dealer will walk you through the process. Do you currently lease an FCA US brand model? Visit the Chrysler Capital lease-end pages to learn more about your options and the lease-end process.
2. Work out what you can afford
Before you get too far along with your plans, it's important to understand what you can comfortably spend. Create a monthly budget and use our finance calculators, taking into account any intended trade-in or down payment, as you run the numbers.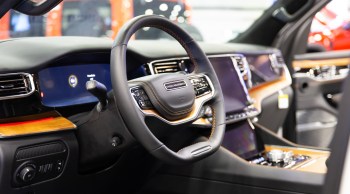 3. Look up pricing and model options
You may already have picked up some valuable information in this area from talking to a representative or reading material available at the show. However, the Alfa Romeo, Chrysler, Dodge, FIAT®, Jeep® and Ram websites are all great resources to get further details on features, specifications and options, and to price a vehicle.
4. Take a test drive
Follow up your research by going to your local FCA US dealership for a test drive while you refine your vehicle choice. Even if you had the opportunity to take a drive at the auto show, you might still be deciding between a couple of vehicles, want to check out more features or try driving on different roads.
5. View the latest offers
Don't forget to review the latest deals at the Chrysler Capital offers page. We update these incentives regularly and you may see a saving that plays into your decision. Be sure to ask your dealer about the best available offers, too.

6. Get preapproved
Finally, save time at the dealership by getting preapproved for financing before you go. Complete our quick and easy application on your own or with a co-applicant and, if approved, take your personalized offer with you to the dealer.