Last month, online car shopping site, Autotrader, featured the Chrysler Pacifica, Jeep® Wrangler and Ram 1500 on its 10 Best Certified Pre-Owned (CPO) Cars for 2019. The Jeep Wrangler and Ram 1500 were featured on the non-luxury list and the Chrysler Pacifica was awarded for the top luxury vehicles.
We spoke with Brian Moody, executive editor of Autotrader, and covered the FCA US LLC vehicles featured on the list as well as current trends and what the future holds for the automotive industry.
How long have your 10 Best Certified Pre-Owned Vehicle lists been around?
We've been starting to really do in earnest Certified Pre-Owned content for I would say about four or five years, just because it felt like a good opportunity for an Autotrader user to buy a car.
I always liked the idea of giving [car buyers] alternatives. Yeah, you could get a new car or buy used, but there's this thing that's also in the middle and I always felt it was a good opportunity to say, "What if you could get the best of both worlds?"
What if you're saying, "I really want Apple CarPlay, but I can't really swing a new car," then there's a lot of alternatives in the middle and Certified Pre-Owned (CPO) kind of fills that gap nicely and takes out some of the risks.
For the Top 10, what is the criteria you give?  
First of all, we had cars that we rated highly in the past and that we just liked. 
The second thing is a minimum of a 100,000-mile warranty. So 100,000 total miles meaning from the day the car was purchased new. The buyer of the used car would get the remainder of the 100,000 mile warranty.  
Those were the two main ones, but then we figured in things like how much the deductible is, and whether it's transferable or not and how easy it is.  
Are there any features or things that made the Chrysler, Jeep and Ram vehicles stand out to you? 
I would say this about those vehicles. The story with those is that they're relatively new additions to a list like this. The reason is because, for one thing, the warranty program is pretty good. But on top of that, the quality of the vehicles has improved, and not just quality in terms of how well it's built or whatever, but the style and design of these cars has really improved.  
You look at what Chrysler has, and the Pacifica is a great van and it's relatively new. The Ram is also really good. The Jeep Wrangler is really good.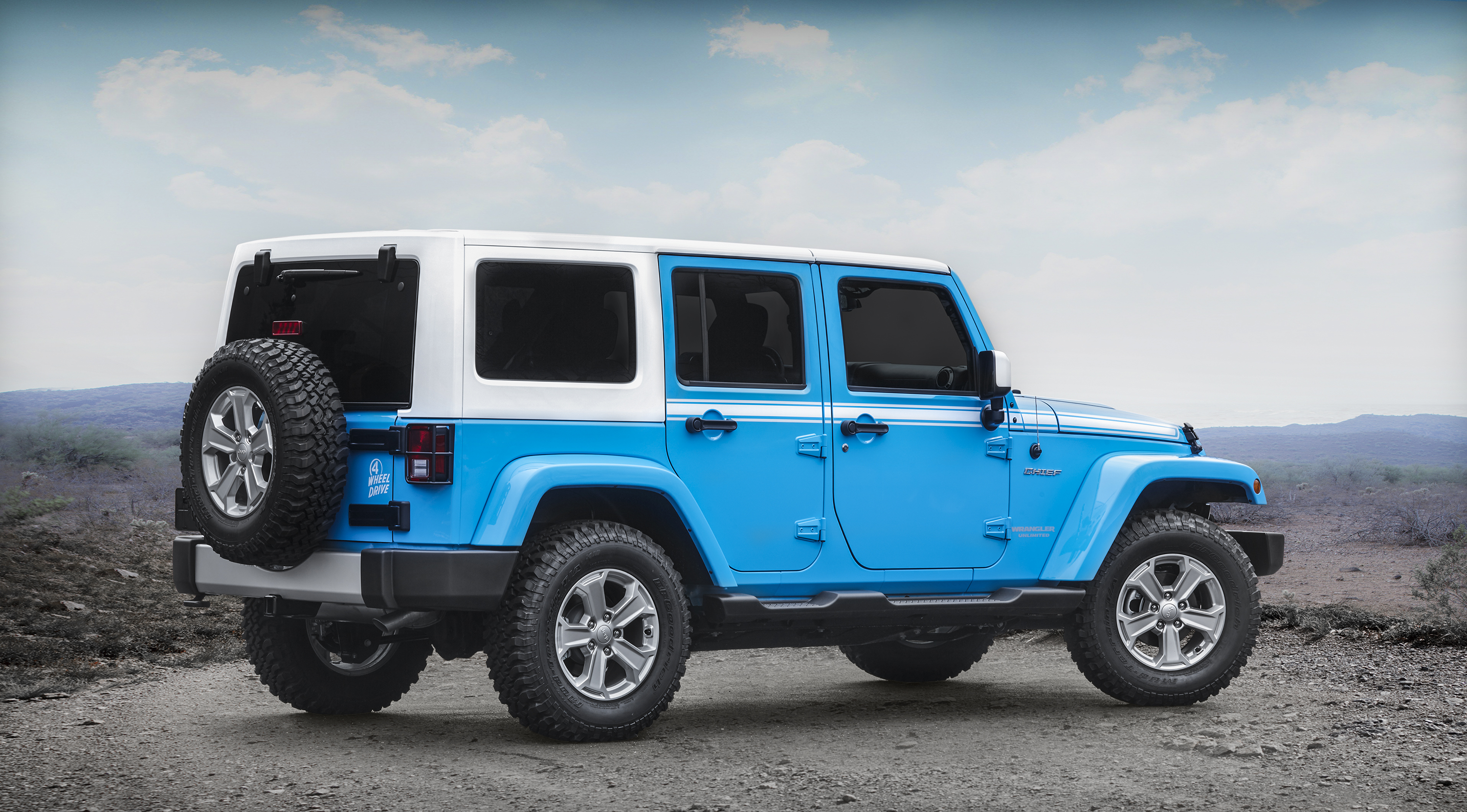 In the FCA US LLC press release on Jeep Wrangler, Ram 1500 and Chrysler Pacifica being named among the Best Certified Pre-Owned Vehicles, you mentioned, "As more features are added to today's vehicles, new-car prices continue to rise."
Are there any other factors you're noticing or observations you've made about the automotive industry when it comes to new cars? Do you see new car prices continuing to go up?
I think so, and I think one of the reasons is technology. A lot of the technology is safety-related, and what happens ultimately when you have a used car versus a new car, and I'm including Certified Pre-Owned in that too, well the analogy I like to make is like if you install a pool in your home. If you install a $50,000 pool in your home, your home doesn't go up $50,000 in value. It goes up some.  
The same goes with buying a used or certified car. The people that bought the car new and added all these features, you're not paying a dollar-for-dollar premium, you're paying a fraction of that.
Like if [a vehicle] is retailing used for $20,000. Well, the loaded version is not necessarily that much more so you can probably get more for your money.
For the next generation of car buyer, do you think it's trending more in the CPO direction or do things look different?
Well, we don't know that for sure, but I will tell you a couple of things that we do know. Autotrader had done a survey a couple of years ago and this was some of the things that came out of it: The younger the buyers are, when you're talking about millennials or even Gen-Xers, the more likely they are to switch brands if they don't have the features or technology they want.
Back in the day, let's take baby boomers for example, if your father had a [specific brand] and always got a [specific brand], then the idea of changing brands may not be as easy today. That idea is kind of going away. A person today would rather buy any kind of brand if it had the features they wanted. 
The other thing we noticed is that millennials and younger buyers would prefer something like a luxury car, but don't always have a luxury car budget. So one way to afford that is to get a Certified Pre-Owned car and take some of the risk out, but still get a lot of the cool features you'd want if you were buying brand new.  
In your career within the automotive industry, what have been some differences or changes that you've seen in the car-buying experience or the way that customers research vehicles? 
My first experience came back in the late 1990s, I was in a car dealership back in Sacramento. What's changed from then until now is quite a few things.  
For one, information is so easy to get. You want to find the fuel economy? Well, the government has a website for that. If you want to find out how much leather seats cost, you can go to Autotrader or Kelley Blue Book. If you want to find out, "What price should I be paying?" You can use a pricing tool.  
That's the main thing — just the abundance of information that's out there. But in addition to all those things, Certified Pre-Owned is a relatively new thing, and it's a thing that not a lot of people know about.
What advice would you give a prospective first-car buyer today? 
I would make sure to get a car that has a couple of features, even if it means you have to spend a little bit more. I would make sure the car has a rear-parking camera and I would make sure it had Apple CarPlay or Android Auto. 
This is assuming everything else is going to be there. You're going to get a car that's probably reliable. Let's just assume we're getting a car that was made in the past 10-15 years. I would just say in any modern car those are the two things – a parking camera and Apple CarPlay or Android Auto. I wouldn't get a car that did not have Apple CarPlay or Android Auto. I don't see what the point is of getting a used car that doesn't have that because it's really just your safety that's at stake and that's it.
Looking ahead to 2019 and the next decade, is there anything you foresee in the automotive industry as far as how vehicles will continue to evolve? 
I think there's going to be a big evolution in terms of technology, and that's coming in the next, say 10 to 30 years. What I think it's going to do is make a huge opportunity for lightly-used or near-new cars that have desirable features, but can transact for a lower price than a new car. That includes everything from a luxury brand to non-luxury.  
I think there's a big opportunity for people who can't afford a car and want a car because that's what fits their needs. Having a car that's easy access to personal transportation is essentially the equivalent of freedom. You can do what you want and having that happen at a lower and lower price, without sacrificing safety, is really important — and that's what I think is going to come.  
For additional information on the 10 Best Certified Pre-Owned vehicles, visit, www.autotrader.com.
From Chrysler Capital on Autotrader. Autotrader is a registered trademark and used with permission.