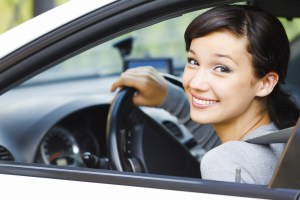 If you go online and search "financing my first car," you'll get, oh, roughly 400 million results. Give or take.
That's a lot of information to sort through. And how do you know who's right? You don't. But if you're reading an article that says it's not possible for a first-time buyer to receive financing, stop reading. Of course it's possible. How else would anyone ever buy their first car, short of saving every penny they earn for months? There are just a few things you need to know first.
I've read a few articles telling first-time buyers not to look at new cars because the vehicles depreciate when you drive off the lot. This is true whether you're a first-time buyer or not. The difference is whether you're a savvy buyer. There are deals out there to offset the depreciation. If you really want that shiny new Dodge Charger, ask the finance manager what finance or lease deals are currently available in your area and do the comparisons. You might be surprised.
Having a well-paid credit card and student loan is a great start to building your credit, but it's not likely to score you a low-interest auto loan. It's just not enough history to prove you are a solid risk candidate. You may be able to get approved at a higher interest rate. Or, adding a co-signer with a strong, well-rounded credit bureau history might be helpful for getting both an approval and a more acceptable rate. Be prepared for both.
Now, let's talk down payment. As a first-time buyer, you do have a few things at your disposal to prove your creditworthiness, and one thing that cash down proves is that you're serious—about buying a car and about making the payments. Besides, the more you put down, the lower your payment. It also reduces what you pay for the vehicle over the life of the loan. Cash down can even reduce your interest rate.
Tax returns tend to be an ideal source for down payment funds. And tax season is to dealers what the holiday season is to retailers—it's their busy season and they want your business.
If you haven't already, you will probably shop online prior to visiting the dealership of your choice. Why not apply for your financing online as well? Chrysler Capital has a brief, secure online application that provides you with a fast decision and allows you to confidently move forward with your auto purchase. It can also save you time at the dealership. Click here to view the application and get started now.
You can also use online resources to estimate a monthly payment. Chrysler Capital offers several different ways to help you look at your financing options. Check out the helpful calculators at http://chryslercapital.com/finance-resources/finance-calculators.
Finally, before you leave for the dealership, gather the following items and take them along.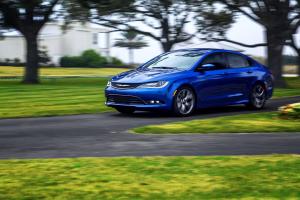 Your printed decision from your online application
Your most recent paystub
A utility bill and/or phone bill showing your current address
Your vehicle insurance card and/or insurance agent information
Your down payment
A potential co-signer
You may not need all of them, but if you do, you have them ready so you can drive home in your new car today.