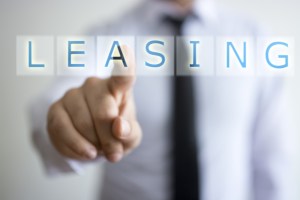 The first quarter of 2015 saw leasing reach an all-time high. According to Experian Automotive, 31.46 percent of new vehicles financed during the first three months of the year were leased.
Auto leasing has been on the rise for the last couple of years. While industry experts agreed the trend would continue, reaching percentages in the high 20s in the next two years, few guessed that it would exceed 30 percent. Or that it would do so as quickly as it did.
Why has leasing become so popular in the recent months? As Millennials make their mark on the auto market, are they choosing leasing over traditional financing?
While that may be a part of it, the answer isn't quite that simple.
One reason is that leasing generally provides a more affordable payment on more expensive vehicles. "When you can get more car, more technology, by leasing for the same monthly payment than you can on a loan, yeah, I see leasing continuing to grow," said Senior Vice President in the greater Detroit area for TransUnion Pete Turek.
Next, take into consideration that the price of new vehicles is on the rise. According to Experian Automotive, the average amount financed for a new vehicle during the first quarter of 2015 jumped over $1,000. The average monthly lease payment for the same period, compared to the same time last year, was $7 less, making it a more attractive option for many.
Finally, as Nick Stanutz, managing director of auto finance for Huntington Bank in Columbus, Ohio, pointed out at an American Financial Services Association conference, new companies have joined the mix of auto lenders. When companies such as Chrysler Capital joined more established lenders in the leasing arena, doors opened to go after more leasing business, allowing even more room for growth.
Almost any industry has a pattern of peaks and valleys. Obviously on an upward swing, most agree auto leasing will maintain its momentum over the next two years.