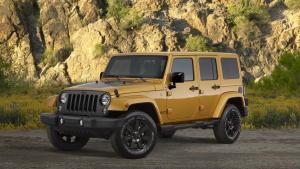 Almost everyone knows someone who owns a Jeep, has owned a Jeep (and most likely regrets ever getting rid of it) or aspires to own a Jeep. Ask any number of Jeep owners about their Jeep and nearly every one of them will utter the same four words: "I love my Jeep!"
What is it about Jeep that inspires people to become lifelong Jeep enthusiasts? I have to admit, I am on the bandwagon and I can't really explain why. Is it the rugged, all-American, picturesque images invoked at the mere mention of a Jeep? Is it that you can exchange the corporate ladder for a couple days of muddy tires, windblown hair, limitless laughter and childlike freedom? Maybe.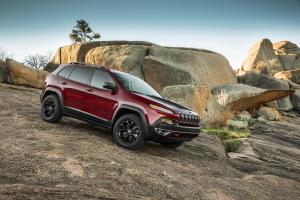 More likely, it's because Jeeps are cool. Plain and simple. Buy a new car or truck and you will likely get the standard, "Nice car (truck)." But get a new Jeep and the guys want to head out to the parking lot to check it out from top to bottom. There's all kinds of talk about four-wheelin' and what you're going to "do" to it and "I remember back when I had my Jeep…"
Whether you are navigating the terrain of the Rockies, muddin' after a good rain or choreographing your way through rush-hour traffic, the off-road capability, comfort and style of any of the Jeep vehicles are the perfect combination to make your mark on the world. Put that together with financing and lease offers from Chrysler Capital and you have an ideal blend to start this summer in your new Jeep.
You can easily apply for financing online with Chrysler Capital. The application is brief and only takes a few minutes. Once you have submitted your information, you will receive a decision almost immediately. Then, just print your results and take them with you when you're ready to visit the dealership. Ready to get started? Click here to be on your way!
If you're interested in a Jeep lease, Chrysler Capital has flexible lease options too. From various term possibilities to mileage alternatives to leasing programs, we have leasing to suit almost any lifestyle. Talk to your dealer about how a Chrysler Capital lease can work for you.
Summer is here and even the most die-hard city dweller can feel the urge to find the place where the road ends and the quest for exploration begins. Why not do it in a new Jeep? Let Chrysler Capital help get the adventure started when you apply online or visit your nearest dealer today.