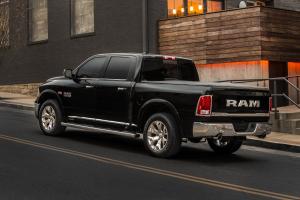 Get ready folks – Ram is celebrating the 50th anniversary of the American Country Music Awards and inviting Ram truck owners to participate in the Ram Truck Round-up. They're calling it a "rally for the record books" and counting down the minutes.
What IS the Ram Truck Round-up and why are Ram truck owners invited? First, Ram is the official truck of the ACM Awards and they're getting the party started with an attempt to break a Guinness World Record™. Ram truck owners are invited to take part in what is expected to take the title for the largest parade of pickup trucks.
To me, it sounds more like good people, good music and some good old-fashioned fun.
Part of the ACM Party for a Cause Festival, the Ram Truck Round-up will take place on Saturday, April 18, 2015. Be there early, though, because registration begins at 7:30 a.m. and only runs until 10:00 a.m.
Most importantly, remember it's a Ram Truck Round-up. Bring your Ram truck or you're not getting into the event!
Prefer to register online and secure yourself a spot? Good idea because there are only 500 available. You can do so at Ramroundup.com. The initial cost is $50 per ticket (maximum two per truck) when you complete and submit the form. Then, when you check in at the event, the fee is refunded in cash.
Once you're arrived, prepare yourself for a full day of activities because your registration includes:
Tickets for the ACM Party for a Cause Festival on Saturday, April, 18, 2015 – this event is sold-out and includes performances by some of today's hottest country stars
A special appearance by the Raminator, the 10-foot, 10,300-lb Ram Monster Truck
Exclusive access to Ram partners such as Mossy Oak, Bosch Power Tools and more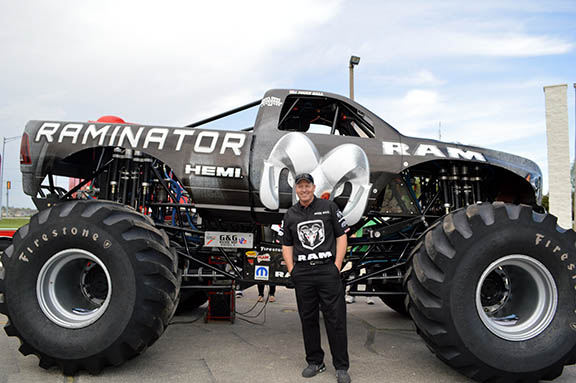 "Everything is always bigger in Texas and Ram, America's fastest-growing truck brand, is making sure this year's ACM Awards celebration in Dallas will prove this once again," said Robert Hegbloom, President and Chief Executive Officer, Ram Truck Brand, FCA – North America. "The Ram Truck Round-up is a once-in-a-lifetime opportunity for our loyal truck owners to be a part of a special record-breaking rally and pickup parade in the largest truck market in the country."
If you're a Ram truck owner, go to Ramroundup.com and register your truck today! There are only 500 spots available for what is shaping up to be a day full of excitement and long-lasting memories.