Going big in the Lone Star State.
As all of the FCA US LLC brands spotlighted their latest 2019 and 2020 vehicles at the DFW Auto Show, a new truck took center stage at the Ram brand station. Arriving in the second quarter of this year, Ram brand offered a sneak peek of its 2019 Ram 2500 and 3500 Heavy Duty Lone Star editions, distributed only in Texas.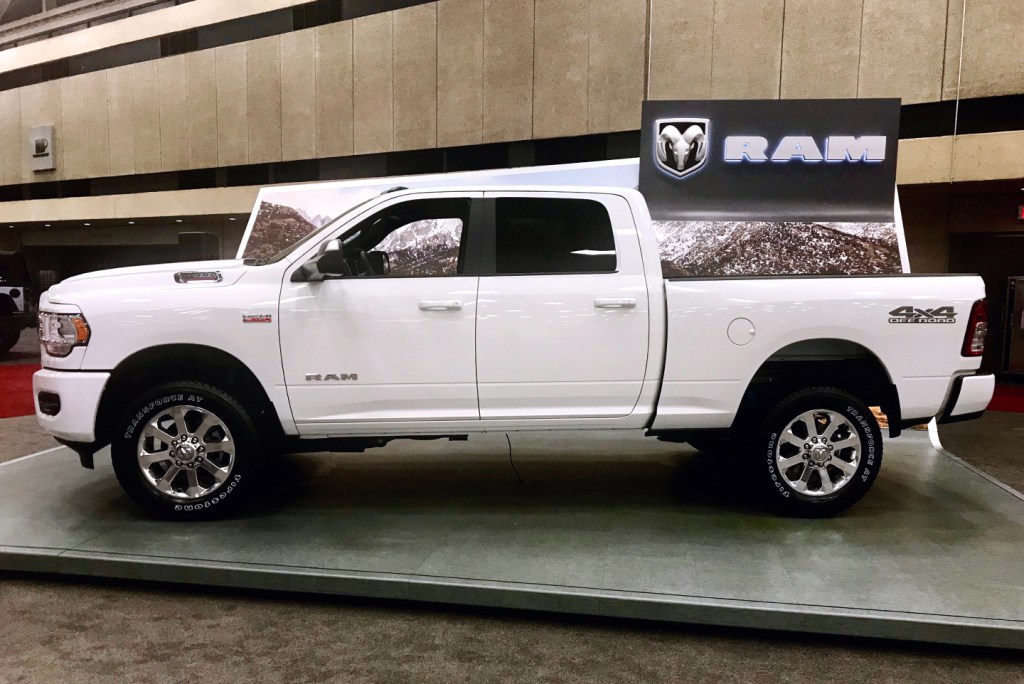 This continues the line of Texas-exclusive edition trucks that Ram brand has manufactured since 2002.
As many of its features show, the Ram Heavy Duty Lone Star packs a lot of punch when it comes to power, technology and comfort.
POWER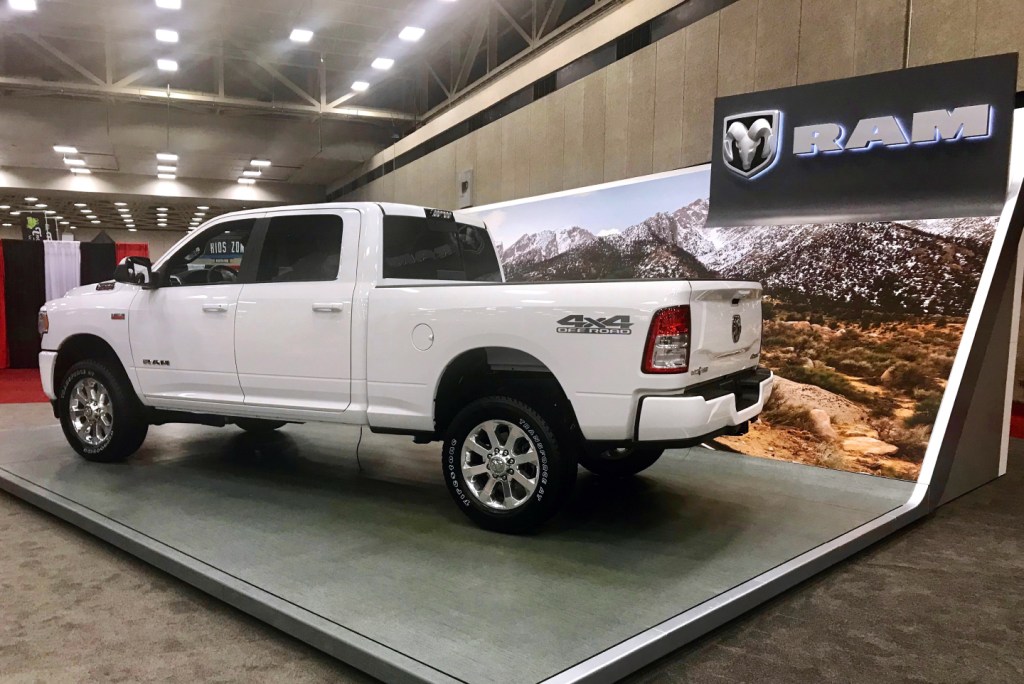 To say this truck can carry and pull a heavy load would be a major understatement.
Available 1,000 pound-feet of Diesel torque (3500)
35,100 pounds of Diesel Max towing (3500)
7,680 pounds Gas payload (3500)
The Ram Heavy Duty Lone Star's towing and payload achieves the highest capability numbers for diesel-and-gas-powered heavy duty pickups.
TECHNOLOGY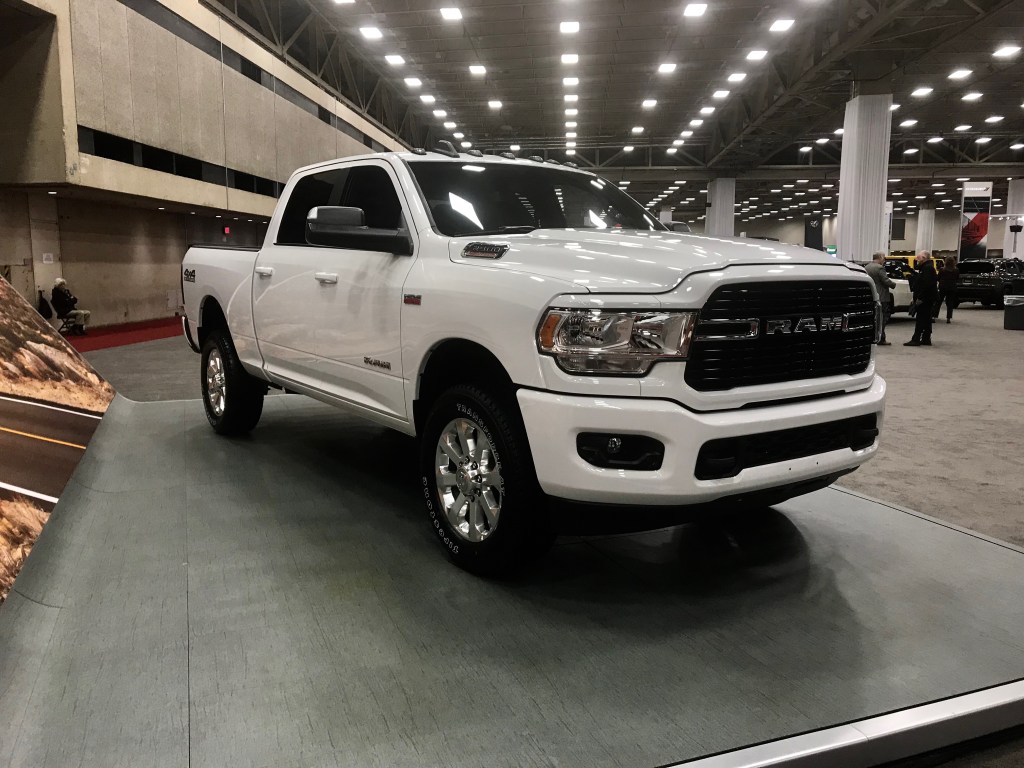 In addition to the impressive towing capacity, the Ram Heavy Duty Lone Star offers new technologies to help drivers tow with confidence.
Among the notable offers is a new 360-degree surround-view camera with trailer reverse guidance view. This feature provides a single display-screen view of both sides of a trailer to assist drivers to properly maneuver towing setups.
Additionally, the Lone Star can add advanced trailer Tire Pressure Monitoring Systems (TPMS) that will accommodate up to six pickup tires and 12 trailer tires with up to four trailer profiles.
COMFORT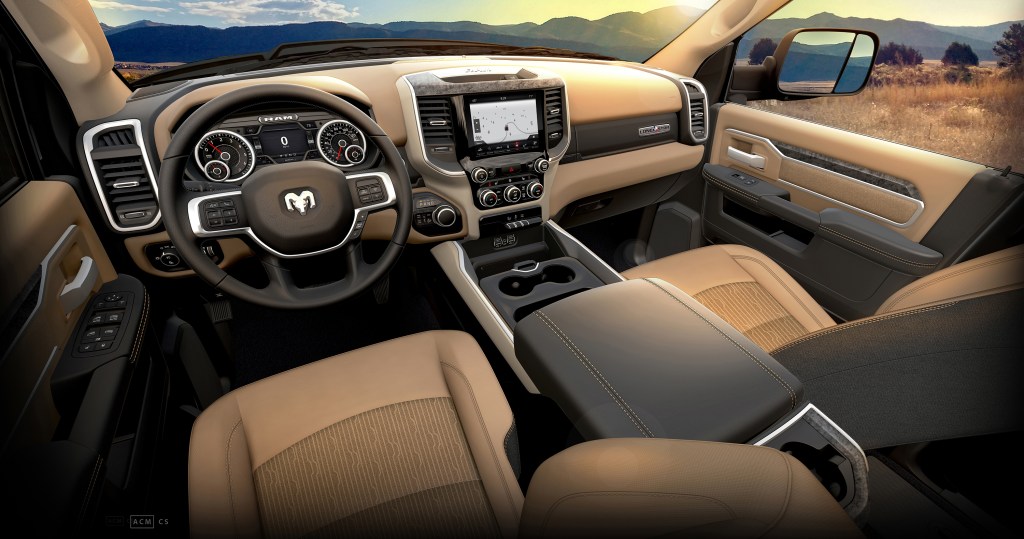 Ram Lone Star will come available with four color trims: Black/Diesel Grey, Black/Light Brown, Light Frost/Black or all-Black premium cloth seats accented with new interior finishes.
Equipped with active noise cancellation, anti-vibration devices and acoustic glass, passengers will enjoy an exquisitely quiet interior cabin.
For more information on the Ram Heavy Duty Lone Star, check out the vehicle's official press release from FCA US LLC.