Today's world is fast-paced. The ability to actively listen while thinking quickly on your feet, ask applicable follow-up questions and apply a vast bank of knowledge regarding all things Chrysler Capital sounds like a lot to do all at once.
Working in a call center can be challenging. You must be able to remain focused while things are going on around you all day long.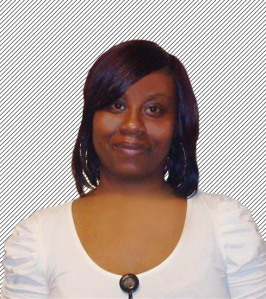 For superstar performers like Brittany Smith, it's just another day on the Chrysler Capital Customer Service Team in North Richland Hills, Texas.
Recently, Brittany was named Employee of the Month for the Chrysler Capital Customer Service Department. Not to be taken lightly, the Employee of the Month award is based on performance, dependability, attitude and overall contribution to the customer service team. Nominated associates are then voted on by the department managers.
Originally from Prince Georges, Maryland, Brittany swiftly moved to the top of the ranks as a Chrysler Capital customer service representative. She joined Team Clark just two and a half months ago, after learning the auto finance ropes as an account manager for Chrysler Capital's parent company, Santander Consumer USA.
"Brittany is always eager to learn more, help her peers and management, volunteer for extra tasks, work overtime and she motivates herself to do better every month, setting small goals for herself," said team manager Bonita Clark. "Above all, Brittany consistently maintains a positive attitude, which easily spreads to those around her."
Setting daily goals for herself, Brittany is committed to continually improving her own performance. Long term, she is working toward becoming part of the training department where she can combine her love of meeting new people with her passion for teaching.