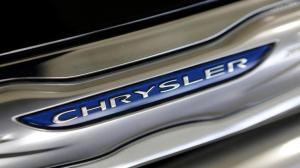 In the few short months I've been writing for Chrysler Capital I've seen a lot of changes with the Chrysler Group brands. Patiently (or maybe not so much) waiting for the day when an announcement came regarding the namesake brand, I was beginning to wonder if/when that day might come. But wait no more – Chrysler is moving mainstream.
Chrysler, previously marketed to compete with other domestic luxury lines such as Cadillac and Buick, is moving to a more conventional, family-friendly approach. With a compact sedan and a full-sized crossover both soon being added, there are also updates to the current lineup in the works, one of the most notable being a plug-in hybrid minivan. (The planned full-sized crossover will also be offered with a plug-in hybrid option.)
Pulling this off would make Chrysler the first manufacturer to introduce a plug-in hybrid version of the minivan in the United States. Given their overwhelming number of "firsts" in this category, this really shouldn't come as a big surprise, but definitely noteworthy for a company that is moving its focus to mainstream, family-friendly vehicles.
Worth the wait, the announcement from Chrysler was exciting – the addition of two more vehicles to the product line, the green initiative with the plug-in hybrid options and a new marketing strategy. Add it all up and the end result will hopefully equate to their 2018 goal of more than doubling their current sales.
If you are currently in the market for a new Chrysler vehicle, Chrysler Capital has competitive rates and flexible lease options that can help get you behind the wheel. There is an online application so you can apply for financing from the comfort of home before you ever even visit the dealership. Click here to complete the short application and receive an instant decision.
Flexible lease options are also available through Chrysler Capital and are a great alternative to traditional financing. Contact your local dealer to see what Chrysler lease deals are available for you.