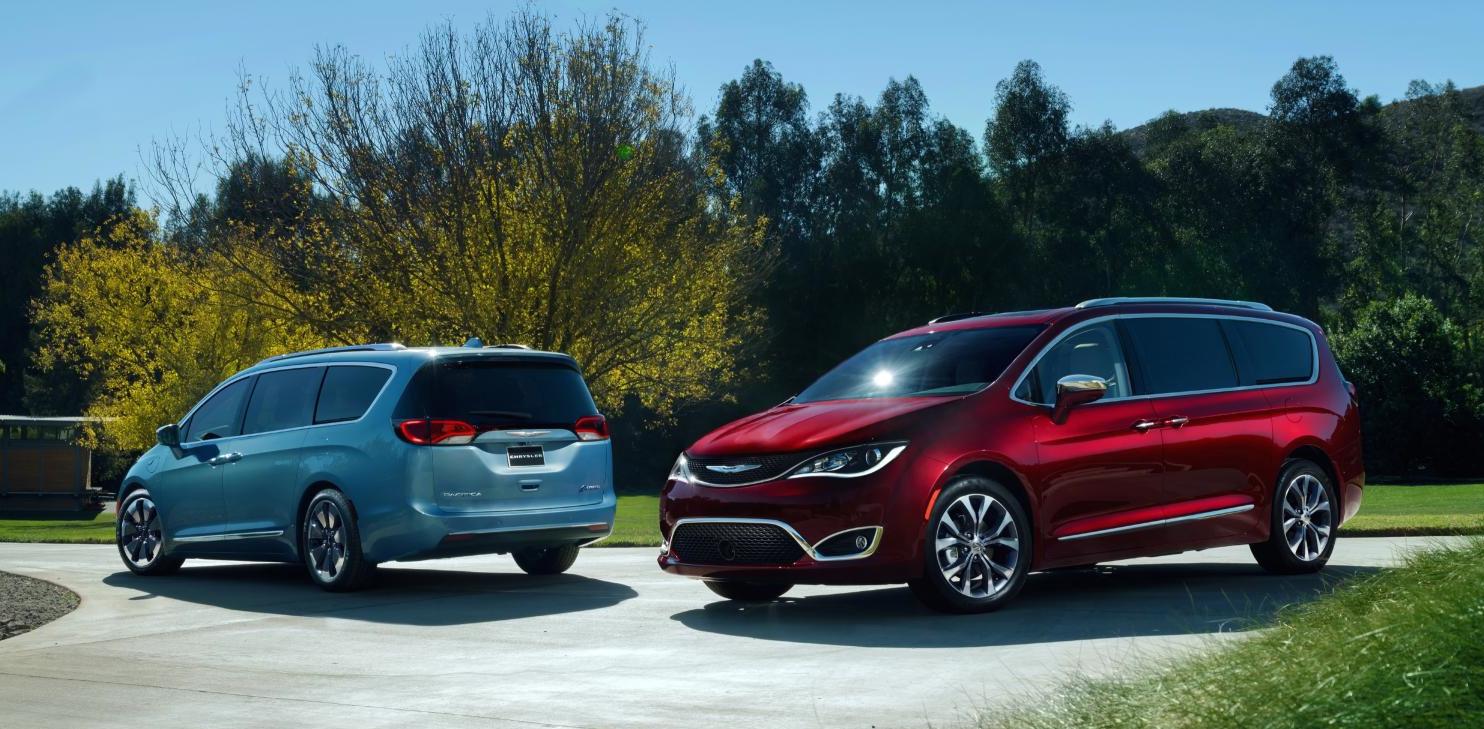 From fashion and movies to Madonna and Trump, it seems everyone finds a way to reinvent themselves these days. Suddenly, what's old is new again.
Today just happens to be the minivan's turn.
With over 30 years of minivan engineering under their belt, Chrysler announced this week that they are reinventing the Pacifica. From front to back and top to bottom, they have created a vehicle that is absolutely NOT your mama's minivan.
Chrysler is the original creator of the minivan. Now, the all-new Chrysler Pacifica adds 37 minivan "firsts" and redefines the segment, the most notable of which will be the Pacifica Hybrid.
"The 2017 Chrysler Pacifica is truly a no-compromises minivan, giving customers everything they need or want," said Timothy Kuniskis, Head of Passenger Car Brands, FCA – North America. "We started from the ground up to design the most technologically advanced minivan, which offers bold styling, class-leading ride and handling, and unmatched fuel economy, with the Pacifica Hybrid delivering up to 80 miles per gallon equivalent (MPGe) in city driving. The all-new Chrysler Pacifica was thoughtfully designed and engineered to provide unsurpassed levels of comfort, convenience, technology and functionality, making it the perfect combination for modern families."
While FCA US designers and engineers worked hard to bring all the best features into the updated Pacifica, favorite features like Stow 'n Go seating and Uconnect are still and integral part of the design.
Other expected and included features are ample seating (there's room for up to eight) and cargo room. The new design also delivers peace of mind with more than 100 standard and available safety and security features.
Beyond the standard expectations, technology and convenience take over. Juggling life while trying to open the door will be a thing of the past in the 2017 Chrysler Pacifica. Segment-first handsfree sliding doors and liftgate simplify matters when you make a kicking motion under the door or bumper to activate the sliding doors or liftgate.
Sandy beaches, lunch on the go, muddy cleats … no mess is too much when you opt for Stow 'n Vac, the integrated vacuum system by RIDGID that easily reaches even the farthest corners of the vehicle.
Barely scratching the surface of everything the all-new Pacifica will have to offer, watch for more information as we draw closer to the release date later this year.