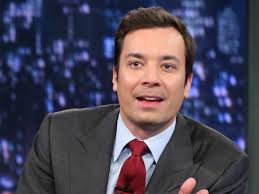 Much has been made about Detroit's big three taking to Twitter to seduce Jimmy Fallon when he announced last week that he is interested in spending some of his Tonight Show salary on a new truck. To his credit, Fallon admitted to knowing nothing about trucks (it was pretty obvious) and stated that he wants to take his time choosing which one to buy.
As I watched the Tonight Show episodes, I had to remind myself several times that not everyone is the car geek that I am. And while I know the full-sized pickup made by that OTHER manufacturer mentioned by Fallon is built in Texas (not Alabama), I also know I could not write or deliver a joke to save my life. It's a good thing we all have our own talents and passions that drive us.
This being said, Mr. Fallon, I would be more than happy to choose a truck for you. And I will put you in the right Ram truck.
I certainly can appreciate the manufacturers going all-out with their biggest and their best, and the Ram 1500 Laramie Limited with its Hemi engine and Rambox storage system is a fantastic truck. I definitely wouldn't turn it down if someone offered it to me. But I live in Texas. It's too much truck for the streets of Manhattan.
There is a plethora of trucks in the Ram lineup that better suit Fallon's needs. And let's be real. Even if he takes his family out for a day in the country, the best possible ending to any kind of driving activity he attempts requiring 4-wheel drive or maximum payload capacity is likely to be a very funny part of his monologue the following Monday.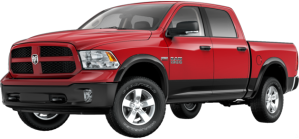 Taking the liberty to build Fallon a suitable truck, I put together a gorgeous 2014 Ram 1500 Outdoorsman Crew Cab 4X2 with a 5-foot, 7-inch box and tons of room for the car seat and all of the baby necessities that first-time parents require. Under the hood I stuck with the standard 3.6L V6 24-valve VVT engine and eight-speed TorqueFlite automatic transmission. With a GVW rating of 6,700 pounds, it is most definitely "big enough" for all of Fallon's needs, and much more, while still scoring him decent gas mileage. (Not that the nearly $4 per gallon Manhattan gas prices are of much concern for Fallon.)
I read somewhere that brown may be Fallon's favorite color, but despite this, I just couldn't select the Western Brown exterior paint color. Instead, I chose Deep Cherry Red Chrystal Pearl Coat with Black Clear Coat accents and about $6,000 in options. The only thing I have left to do is go to the Mopar website and order Katzkin leather seats.
Mr. Fallon, it would be great to clear up the truck mystery for you and put you in something you and your family will love. And, hey, if you prefer to look at financing options, Chrysler Capital has an online application that I can show you, too. (Hmm. Look at that. I can write a joke.)