There are a lot of songs about trucks. Especially country songs. The topics cover pretty much everything from the nostalgia of growing up to drag racing to young love to how sexy a truck can be because…well, my goodness, there IS somethin' about a truck.
One song, though, carries a very different message within its melodies. If you have never heard "I Drive Your Truck," by country crooner Lee Brice, it is definitely worth the four minutes you will spend listening and/or watching, if you choose to watch the video instead.
Why? Because no matter who you are, no matter whether you like country or rock or opera, this song will touch your heart.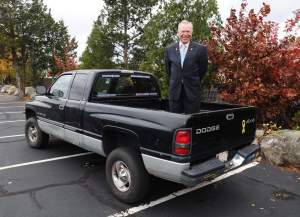 Just over three years ago, on Memorial Day, Nashville songwriter Connie Harrington flipped her radio over to NPR and caught a story about a man named Paul Monti remembering his soldier-son, killed in Afghanistan. It was a powerful interview about Monti's mission to honor his son and other veterans who gave their lives in service to our country. Throughout the broadcast, Monti recalled a multitude of memories about his son, Jared, but there was one thing that struck a chord with Harrington.
When the radio reporter asked if he still drove his son's truck, Monti responded in the affirmative. And the reason why? "What can I tell you? It's him. It's got his DNA all over it. I love driving it because it reminds me of him, though I don't need the truck to remind me of him. I think about him every hour of every day." (Listen to the original interview here.)
The truck? A 2001 black Dodge Ram.
As "I Drive Your Truck" came to fruition and then grew in popularity, Harrington never forgot that interview that inspired the lyrics. But she couldn't remember his name. Meanwhile, Monti received a Facebook message from a friend, telling him about the song and encouraging him to listen.
Through the power of the Internet and the tenacity of one relentless songwriter, Harrington found Paul Monti and they finally met in 2013 when he flew to Nashville to meet Harrington and her two co-writers and celebrate the song's success. While impossible not to acknowledge his original interview sparked an idea, in a more recent interview a modest Monti pointed out that the song is about all the Gold Star Families who hold on to something that belonged to a lost loved one.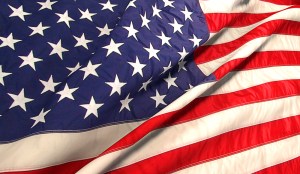 Today, Paul Monti continues to drive his son's old Dodge Ram. And the project he started, Flags for Vets, continues to grow.
Sometimes life gets so busy we find ourselves running around and it takes a day set aside on our calendar to help us remember – a day like today to thank a veteran and/or active military member and their families for their service to our country. For others, remembering happens with the simple action of turning a key.
Have a safe and happy Fourth of July.