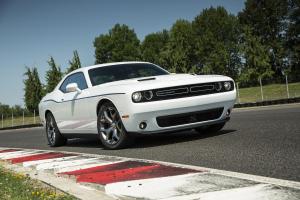 It's true. J.D. Power announced the results of the 2015 Initial Quality Study℠ and for the second consecutive year, Dodge Challenger came out on top.
Also taking home a top spot in the Large Car segment was the newly updated 2015 Chrysler 300. Having previously ranked among the top three in 2012 and 2013, this speaks volumes in a segment where the competition is fierce.
"This is the first time the Chrysler 300 has ranked highest in the Large Car segment in this quality study," said Matt Liddane, Vice President – Quality, FCA-North America. "The 300's class-exclusive technologies, premium appointments and an award-recognized level of quality in this category are catching the eyes of consumers who expect a lot from vehicles in this segment.
"The Dodge Challenger has led the Midsize Sporty Car segment in initial quality for the second straight year and for the third time in five years," Liddane added. "While customers are drawn to the Challenger's muscle-car styling and performance credentials, its quality helps reinforce customer loyalty."
In addition to celebrating two first-place rankings, 2015 Ram 1500 and Chrysler Town & Country each placed second in their respective segments.
Conducted from February through May, the study surveyed over 84,000 consumers who either purchased or leased a new vehicle. Each completed a 233-question assessment after 90 days of ownership.
The survey is designed to drive product improvement. Divided into eight problem categories, respondents answer questions in order to identify problems and provide information to the manufacturers.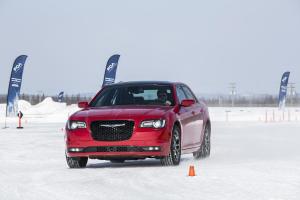 Based on survey results, J.D. Power offered a few tips for consumers:
Stay aware of where problems are most likely to be encountered – such as the voice-recognition system, or other high-tech areas – and give consideration to automakers that show the highest quality in those areas.
Premium badges don't always promise the fewest problems. Look for the most dependable model in your price range – or those that have the fewest problems in areas that are most important to you.
Look for a car, truck, or SUV model that has a history of high quality, or that has shown steady improvement in quality over recent years.