In an age when different is the "in" thing, the Dodge Charger always manages to stand out in a crowd. Sure, its iconic styling and award-winning, premium interiors make it easy on the eyes, but its uniqueness – perhaps that one thing that makes you, inexplicably, unable to stop looking – comes from being the world's only four-door muscle car.
Showing off its mass appeal for the fourth year in a row, the 2014 Dodge Charger was recently ranked number one in the Large Car segment of J.D. Power's 2014 U.S. Automotive Performance, Execution and Layout (APEAL) Study™.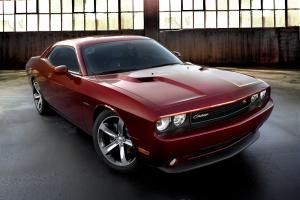 Not about to let its sidekick take all the glory, the 2014 Dodge Challenger topped the Sporty Car segment for the third time in four years. But what's not to like? The Challenger continually delivers a truly iconic muscle car with ample personalization options. Whether it's the sleek line of the car's design or the powerful purr of its formidable engine (don't bother denying it – it's intoxicating) that caught your attention, owning one can make your heart skip a beat, maybe two.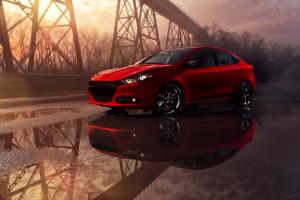 Small, but mighty (and holding its own alongside its two larger cousins), the fun-to-drive 2014 Dodge Dart zoomed straight to the top of the Compact Car segment. To call this category robust would be an understatement. Taking top honors against heavy hitters such as the Honda Civic, Toyota Corolla and Chevy Cruze, the Dodge Dart is redefining performance, agility and craftsmanship and setting a new standard for owner satisfaction.
"These three APEAL awards, based on customer feedback, are a great way to celebrate Dodge's 100-year anniversary and Chrysler Group's commitment to continually deliver exciting, high-quality vehicles," said Doug Betts, Senior Vice President – Quality, Chrysler Group LLC. "A customer's positive experiences with good quality leads to greater satisfaction, loyalty and the likelihood an owner will recommend their vehicle to friends and family. Personal recommendations are the most powerful type."
Five other Chrysler Group vehicles ranked within the top three in each of their respective segments: Jeep Cherokee, Jeep Grand Cherokee, Dodge Durango, Ram 2500/3500 and FIAT 500L.
For more information regarding J.D. Powers APEAL awards check out Mark Macesich's article, Which 2014 models new-car owners find most appealing – J.D. Power.