When snow was forecasted the other day, a friend of mine mentioned putting snow tires on his vehicle. I laughed a little, reminding him that we live in Dallas. But both having grown up in northern states, we've also experienced the "thrill" that can all-too-often come with winter driving.
Blasting most of the country with below-normal temperatures and record-setting first snowfalls, Mother Nature is dishing out her winter wrath early this year. Luckily, Mopar has everything we need to help keep us safe and comfortable for the long months of winter driving ahead.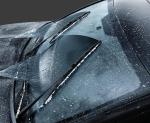 Take the heated windshield washer solvent kit, for example. Put the days of ice scraping behind you and secure your line of sight by letting your vehicle remove ice, snow and frost for you.
Why go from a warm building to a cold vehicle? Push the button of your Mopar Remote Start system from as far as 300 feet away to start your vehicle before you even reach for your coat.
Mopar All-Weather Slush Mats are great for protecting the carpet in your vehicle against melting snow and all that comes with it.
Regarding the aforementioned snow tire conversation, my friend may be right (not that I'd ever admit that to him). Visiting your local Chrysler brand dealership or FIAT studio to look into the 350 winter tire fitments available through Mopar may be a good idea.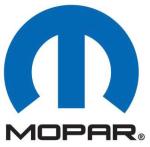 Something else worth looking into is Mopar Vehicle Protection (MVP) Road Hazard Tire & Wheel Plans. Roads laden with potholes generally follow a white winter. This can mean costly repairs to your vehicle. When you're vehicle is covered by an MVP Road Hazard Protection Plan, you have peace of mind knowing that additional expense will not come out of your wallet.
Just because Mother Nature has gotten a little moody doesn't mean the rest of us can afford to put our lives on pause. Check out Mopar's all-weather accessories and MVP plans at www.mopar.com and don't let winter driving drain you.