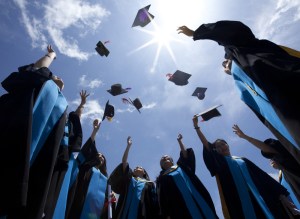 The number of people going to college and obtaining a bachelor's degree is on the rise. In 2013, more than one-third (33.6 percent) of the U.S. population between the ages of 25 and 29 had earned a college degree. In 2003, that number was 28.4 percent.
Along with the increase in those obtaining a college education comes the rising cost of tuition, books, etc., making getting that degree out of reach for some. But imagine for just a moment that you were presented the opportunity to earn a no-cost, no-debt college education? Would you take it?
FCA US announced this week that they are partnering with Strayer University to offer employees at Chrysler, Dodge, FIAT, Jeep® and Ram dealerships the chance to do just that.
Offering the ability to earn associate, bachelor's and master's degrees, Strayer University's Degrees@Work program will prove to have both short and long-term benefits for everyone involved.
"FCA US is a true innovator for taking concrete steps towards reimagining the way education and business work together," said Karl McDonnell, CEO of Strayer Education, which owns Strayer University. "We are proud to partner with an organization that is tackling national issues of college affordability and the skills gap head on. FCA US is creating new ways of learning that work for both the employer and the employee – skills are developed that immediately drive measurable results and employees are given a pathway to a college degree without debt."
The only company in the automotive industry to offer this program, FCA US is excited about taking the lead in this arena.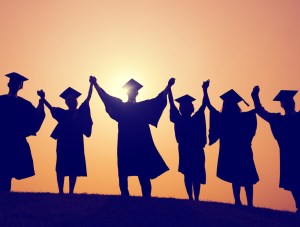 "Dealers tell us that education is a benefit frequently requested by their employees," VP – Dealer Network Development, FCA North America Al Gardner said. "With the increasing cost of a college education, offering free college degrees without the burden of debt presents a significant value that we are pleased to provide and that differentiates us from our competitors."
The initial rollout has begun in the Southeast Business Center where associates can sign up for summer and fall classes. Up to 356 Chrysler, Dodge, FIAT, Jeep® and Ram dealerships in Florida, Georgia, South Carolina, North Carolina, Alabama and Tennessee can now offer their employees the chance to enroll in classroom and online courses.
The program is expected to rollout nationwide later this year.