Continuing to break barriers.
The editors of Latina Style magazine named FCA US LLC among the top 12 U.S. companies for Hispanic women to work.
This marks the 15th year the company has been included in the magazine's annual Latina Style 50 Report (LS50) since the benchmark was established in 1998. Considered "the most respected evaluation of corporate America's employment opportunities and policies as they pertain to Latinas," the LS50 Report evaluated over 800 companies in creating its list.
"We congratulate FCA US on the outstanding career advancement opportunities it continues to provide its employees," said Robert Bard, President and CEO, Latina Style magazine.
"Such an outstanding record of performance can only be achieved when there is full commitment throughout the Company to diversity and inclusion."
Latina Style magazine created the LS50 Report as "a quest to explore deeper into the business world and bring forth powerful and useful information on the increasing importance of recruiting professional Latinas."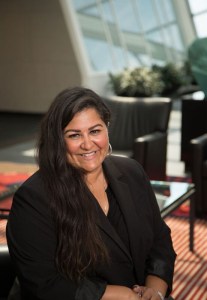 With the assistance of the U.S. Department of Labor, the U.S. Equal Employment Opportunity Commission as well as national Hispanic organizations, the magazine created a comprehensive survey to be sent out annually to Fortune 1000 companies.
The survey process highlights each selected company's leadership programs, employee benefits and Latina representation in senior positions. Top companies selected display a dedicated effort to diverse recruitment and promotion initiatives, including companies that have programs to recruit veterans and military personnel.
This marks another award for inclusion for FCA US LLC. Earlier this year, the company earned honors as a Noteworthy Company for Diversity and Top Company for Veterans by DiversityInc. For that honor, FCA US LLC was selected for excelling in such areas as hiring, retaining and promoting women, minorities, people with disabilities, LGBTQ employees and veterans, as well as programs that support supplier diversity.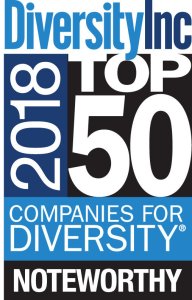 "FCA US LLC diversity and inclusion efforts are central to our business strategy and our ability to attract and retain top talent," said Barb Pilarski, Head of Human Resources, FCA US LLC.
"Our consistent performance on this important benchmark reflects our Company's work environment that respects and fully engages all people and cultures."
The full LS50 Report can be seen in the September issue of Latina Style magazine and at www.latinastyle.com.