All it takes is one chance.
High school students across the country hope and search for opportunities to flex their creative muscles in hopes of finding a career that will fulfill their passions. Of course when it comes to the workforce and finding such opportunities, it can be easier said than done.
Mark Trostle, Head of Performance, Passenger Car and Utility Vehicle Design for FCA US LLC, and the rest of the product design office want to provide that opportunity for three talented high school students in the Seventh Annual Drive for Design Contest.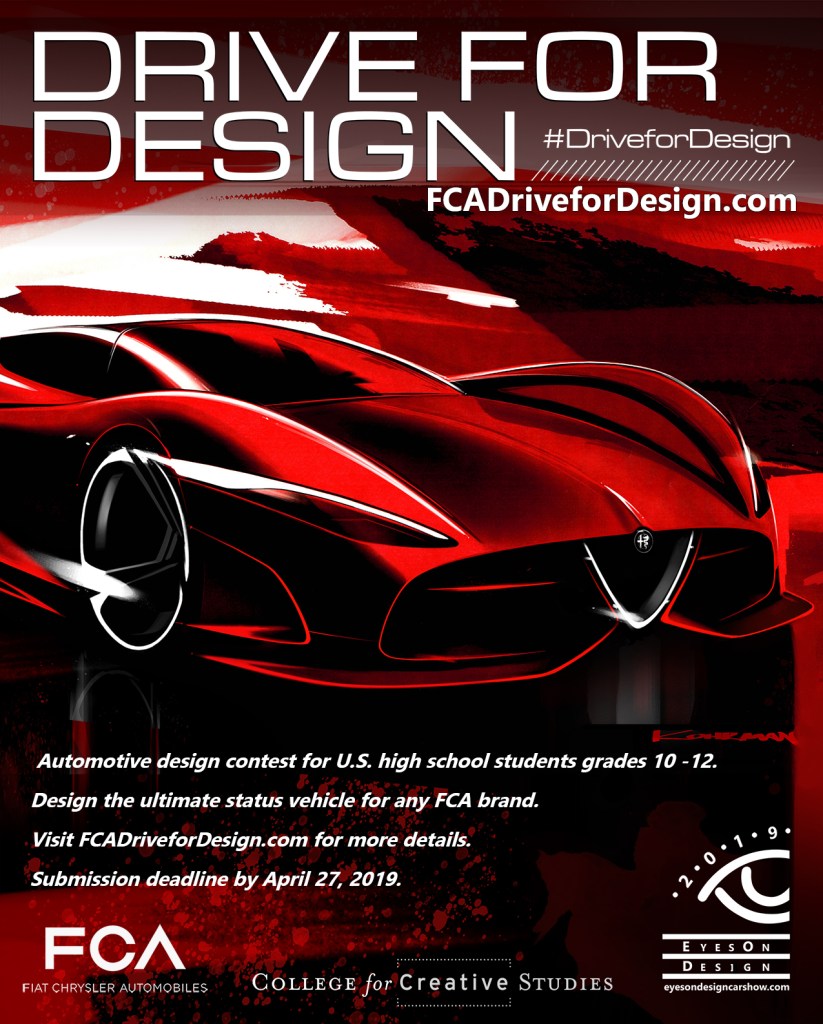 The contest challenges high school students across the U.S., grades 10-12, to design the ultimate FCA US LLC brand vehicle. It also serves as a fun and creative way to educate young aspiring artists about careers in the automotive design industry.
Trostle originally won the contest when he was in high school paving the way for his role today with FCA US LLC. His experience inspired him to help revive the Drive for Design Contest seven years ago.
"Today's automotive designers not only sketch cars, they create some of the most advanced user experience systems available, work with 3D technology, research color trends and create interior spaces that are multifunctional and beautiful," said Trostle.
"As the field of automotive design grows, it's vital that we increase awareness and educate students and parents about the good-paying opportunities available. Many of today's designers had no idea that automotive design could be a career option and we want to change that."
According to the official FCA US LLC press release, prizes for the contest include an exclusive, behind-the-scenes tour and mentoring time with leading designers at the FCA US LLC Product Design studios, serving as a Junior Judge at the prestigious EyesOn Design Car Show and a scholarship to attend the College for Creative Studies' Summer Experience Transportation Design program.
Entries for the Drive for Design Contest are due by April 27, 2019, and can be submitted at www.FCAdrivefordesign.com.
For further updates, you can follow through the Drive for Design Facebook page and the FCA US LLC Facebook, Twitter and Instagram pages that are using the hashtag #DriveForDesign.