"It's pretty incredible knowing my mom can now experience riding a 20-foot wave."
That's what Taylor Steele, co-director of world-renowned production, Rapid VR, said upon the announcement of a new virtual reality (VR) experience by Jeep® brand and the World Surf League (WSL).
The new production titled "Jeep Sessions: A Surfing Journey in 360°" follows WSL Championship Tour surfers Jordy Smith and Malia Manuel as they take their Jeep brand vehicles to find the best and largest waves to surf. Viewers will be completely immersed in the first-person, 360-degree experience, putting them on the surfboard alongside Smith or Manuel.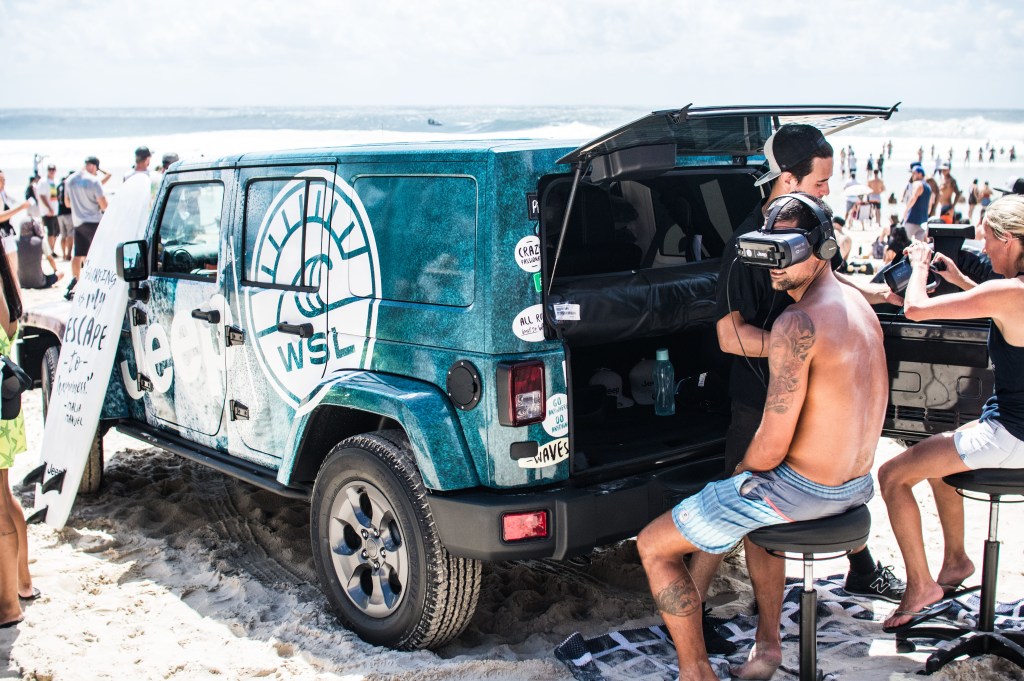 "This was a special project to be a part of, and I am excited for the world to experience the journey with us," said Smith.
"It is incredible to see all the innovation that goes in behind-the-scenes to bring to life such a unique perspective of our surfing experience. When you're surfing, many people just see the endgame, but it's the whole adventure to find great waves with a friend. When you do, it's the best feeling in the world."
The team at Rapid VR accomplished the experience by customizing rigs to place the 360-degree video camera into locations never before seen. Taking the journey alongside Smith and Manuel, both Jeep brand ambassadors, viewers get the option to choose their exploration in Smith's all-new 2018 Jeep Wrangler or Manuel's Jeep Renegade.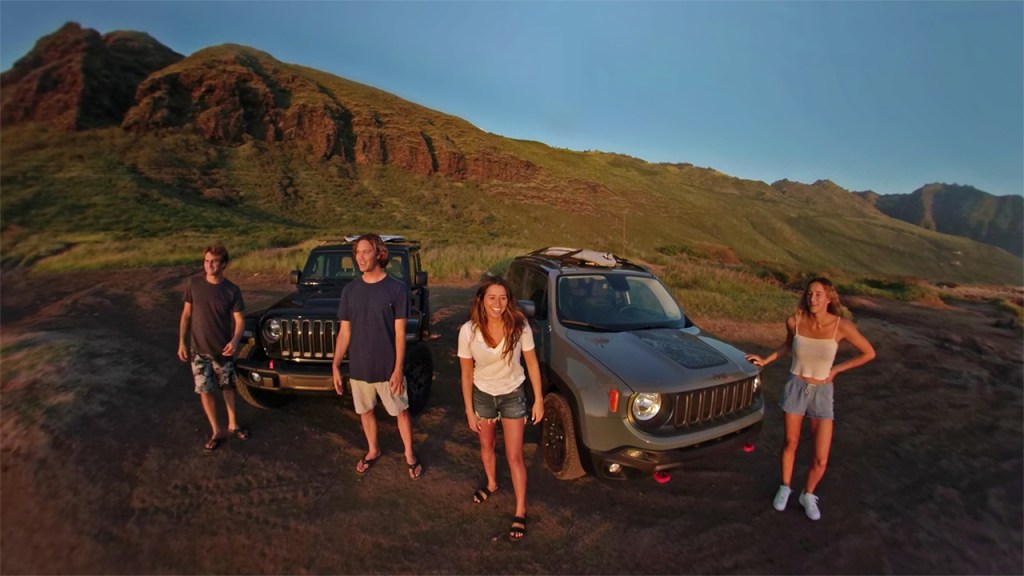 The team shot the project on the island of Oahu, demonstrating Jeep brand's 4×4 capability by taking the Wrangler and Renegade on an off-road adventure through forest terrain and beautiful beaches.
"I love that everyone can go on whichever adventure they want in this VR experience," said Manuel. "It's a win-win for the viewer visually whether they go with me in the Jeep Renegade, or Jordy in the Jeep Wrangler, as we go off-roading to explore the beautiful scenery in Hawaii and find these amazing waves to share with the world."
Jeep brand is the official and exclusive global automotive partner of the WSL Championship Tour and the naming rights partner to the WSL Jeep Leader Tour Rankings for the men's and women's championship tour.
Fans can enjoy the full Jeep® Sessions: A Surfing Journey in 360° experience in the following formats:
360° videos: Watch full videos on WSL.TV/JeepVR. Fans can watch via headset, desktop or mobile.
Custom App Experience: The dynamic Jeep Sessions: Surfing in 360° app can be downloaded via iTunes, Google Play, Daydream or Oculus Gear VR App Stores.