If you could design your very own car, what would you do?
Would there be specific aspects you'd put a spotlight on or features you'd want to make more important than others?
What things do you think a car must have in order to grab a potential customer's attention?
FCA US LLC presented those questions, among others, to high school students around the country for its 2018 Drive for Design contest. The FCA US LLC Product Design Office partnered with EyesOn Design, a not-for-profit corporation benefitting the Detroit Institute of Ophthalmology, and Lawrence Technological University, to challenge U.S. high school students in grades 10-12 to design the ultimate Jeep® brand vehicle.
The model? A 2030 Jeep® Wrangler.
Finalist's entries were judged according to a weighted criteria: Craftsmanship (25 percent), Design Quality (25 percent), Illustration (25 percent) and Originality (25 percent).
"Six years ago, we created the Drive for Design contest to create awareness about the various career paths available in automotive design. We wanted to connect with young artists early in their curriculum and help guide them in the right direction to begin a career in automotive design," said Mark Trostle, Head of Performance, Passenger Car and Utility Vehicle Design, FCA – North America.
"The creative perspective on all this year's submissions were inventive and exceptional as you could truly see the inspiration, objective and emotion behind each concept."
After compiling the total scores of all submissions, the 2018 Drive for Design winners were:
Third Place – Jinho So, Canisius High School (Buffalo, New York)
Second Place – Emily Bryson, Design and Architecture Senior High (Miami, Florida)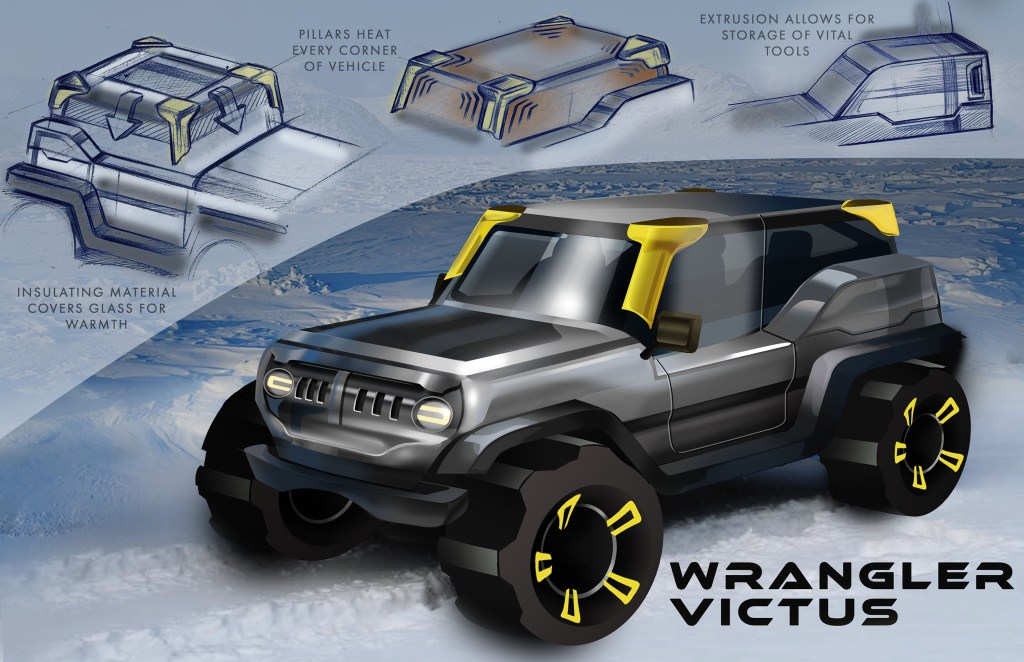 First Place – Eduard Cret, Design and Architecture Senior High (Miami, Florida)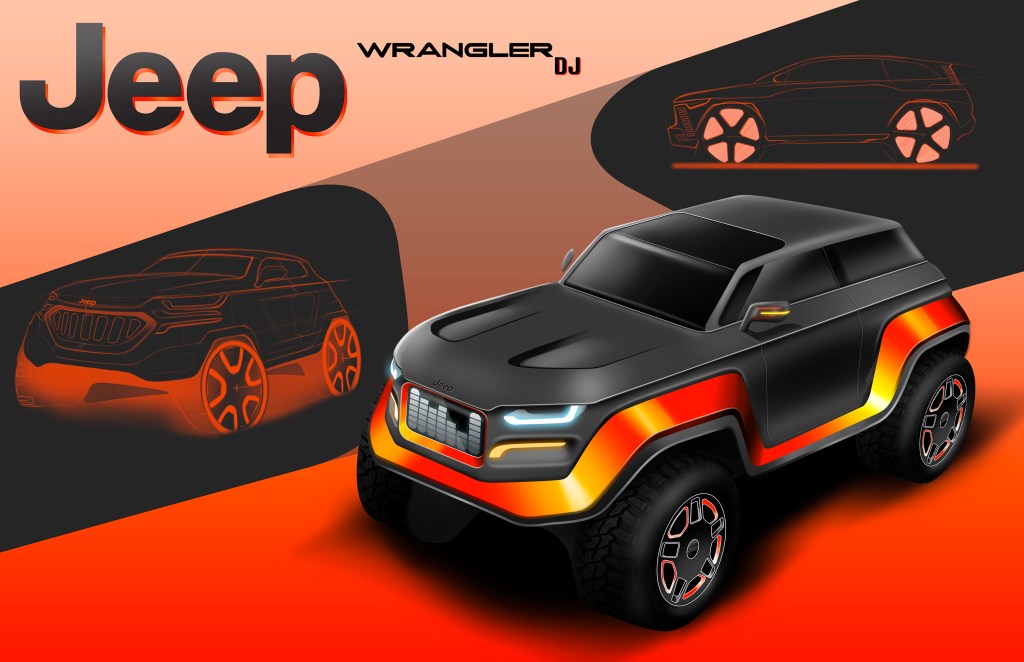 Grand prizes for the three winners include:
Day of Design with an exclusive behind-the-scenes tour of the FCA US LLC Product Design studios and the opportunity to work one-on-one with professional automotive designers
Two-week summer automotive design course at Lawrence Technological University
Passes to the "EyesOn Design Automotive Design Exhibition" in Grosse Pointe Shores, Michigan
Wacom MobileStudio Pro 16 – a full-featured, Intel®-powered computer that offers a larger space for drawing, detailed concept art, 3D sculpting and painting, motion graphics and advanced image editing for retouching
An Apple iPad and Apple Pencil
Which of the winners is your favorite? If you could design your own Jeep® Wrangler, how would you do it?