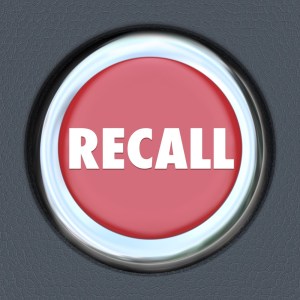 Marking the highest number of recalls in more than 30 years, 2014 may be one that auto manufacturers would prefer to forget. When all was said and done, the National Highway Traffic Safety Administration (NHTSA) recorded 803 recalls involving nearly 64 million vehicles.
With 2015 proving to be more of the same, it's likely that you or someone you know owns a vehicle that has a recall issued. Vehicle owners are typically notified via mail. However, if you moved after purchasing your vehicle, or if you purchased your vehicle used and didn't notify the manufacturer, it's quite possible you will not receive the notification.
So, how can you tell if a recall has been issued for your vehicle?
Start by obtaining the 17-digit vehicle identification number (VIN) for your vehicle. If you're unsure where to locate the VIN, it's on your purchase documents, insurance card, title/registration or the VIN plate of your vehicle (most easily located on the driver's side of the dashboard, near the windshield).
Once you have your VIN, you have a couple choices. One is visiting your manufacturer's website for information.
For all FCA US LLC vehicles (Chrysler, Dodge, FIAT, Jeep® and Ram), visit recalls.mopar.com. Here you can plug in your VIN and receive a list of all the complete and incomplete recalls. This site also provides brief descriptions of the safety risk and repair.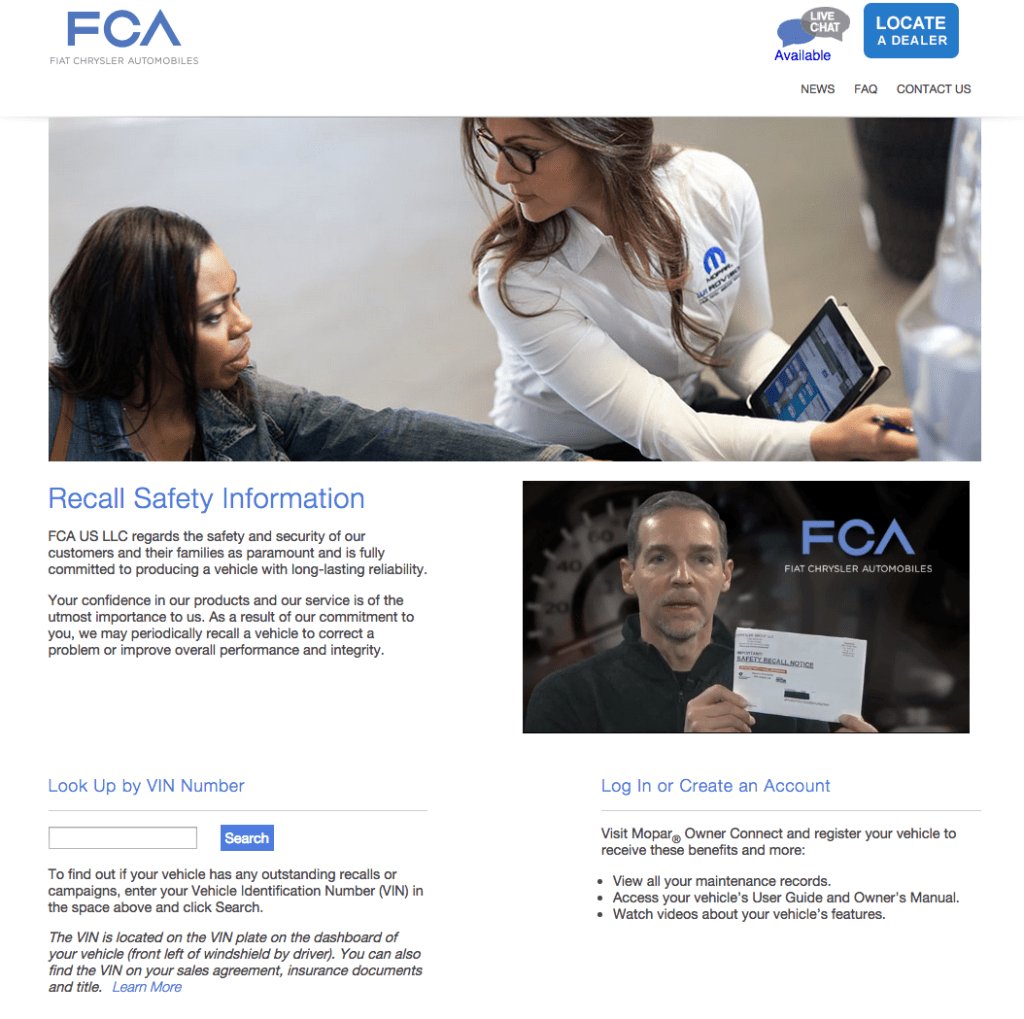 Another option is the NHTSA website. They offer a recall look-up by VIN for most light auto manufacturers that provides information for incomplete recalls. If you have several vehicles to look up, all by different manufacturers, and are only interested in outstanding recall information, this would be a good one-stop-shop to look them all up at once.
If you prefer, you can also call NHTSA at 888.327.4236. You will still need your VIN, so make sure you have it handy before you call.
Finally, yes, there's an app for that. Whether you own an iPhone or Android, you can download the NHTSA Safercar mobile app and check your VIN on the go. This could come in particularly helpful if you're shopping for a used vehicle and would like to check for outstanding recalls on any vehicle that may catch your eye.
Whether you discover a recall has been issued for your vehicle via mail notification or one of the many VIN look-up methods, it's important to not panic. Read the details of the notification so you're familiar with any special instructions regarding the recall. Then contact your local dealership to schedule the best possible time for your vehicle to be repaired.