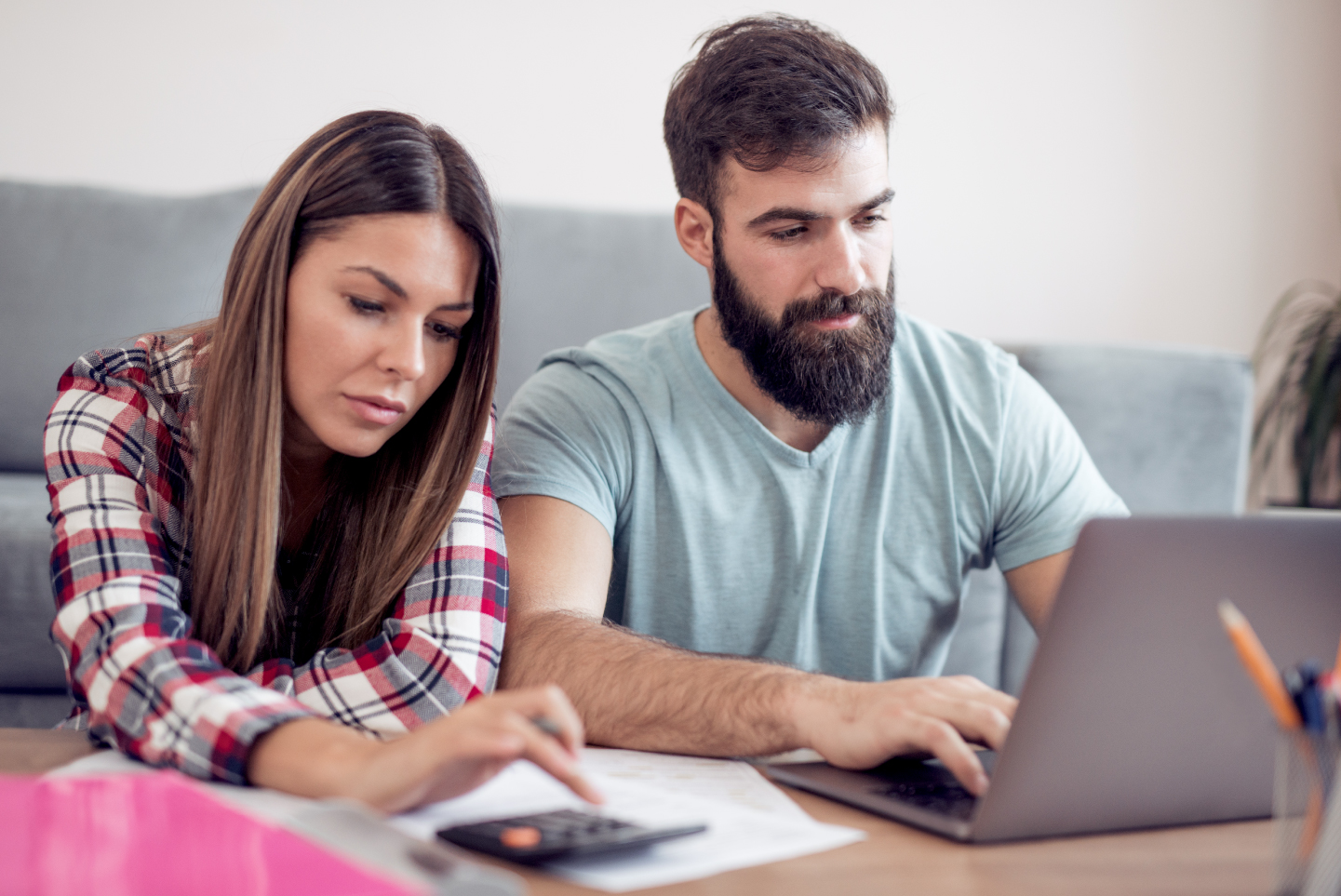 What are your plans for the year ahead? As ideas are formed and goals set, you may picture yourself moving forward in a shiny new vehicle.
An effective way of turning that vision into reality is to work out the steps you must take to get there.
We've put together five key stages to make that process easier.
1. Understand your financial situation
Review your budget
Start off by reviewing your household budget to see where you may have room for an auto payment. Whether you're intending to replace your car, buy your first vehicle or purchase an additional ride, consider what adjustments you might need to make to your expenditure so that you can comfortably accommodate a new expense. What if you haven't created a budget for your finances? Don't worry, it's easy to do and Chrysler Capital's budgeting video and article will help. As you go, think about the other vehicle expenses you will incur, including insurance, fuel and maintenance.
Get your trade-in value, think about money down
If you're planning to replace your car, look up its trade-in value to get an idea of what the dealer will pay for it and how that could reduce the financing costs of your new purchase.
A down payment is another good way to reduce those costs. The microchip shortage currently affecting the auto industry means that dealer inventory levels are lower than usual and average vehicle prices have risen, so assess how much money you may want to pay up front. The more you put down, the less you'll need to borrow.
Check your auto contract
Many people in the market for a new car will already be making payments on their existing vehicle, and if that's your position, find out how much you still owe and whether the amount is more or less than your trade-in. This information, together with your budget, will help you decide upon next steps. There are a few options here, which include waiting to purchase a car until you've paid down more of your outstanding balance; waiting until you've paid off the car completely or going ahead and trading in now. Shoppers who trade in while owing more than their vehicle is worth often choose to roll the balance into the financing for their new vehicle. Keep in mind that choosing this option will increase your borrowing costs as you'll effectively be paying off your old and new car together.
Review your credit
Check your credit scores to help set the expectation for your borrowing costs. Credit scores are a key factor in most auto lending decisions and the higher your score, the better your chances of approval and receiving favorable terms, including the interest rate. You can check your credit scores in a number of ways. Many credit card companies provide a score for free within customer account details; non-profit credit counselors can often provide a free score, while there are also credit score services and paid options.
If your score is not what you'd like it to be, these guidelines from the Consumer Financial Protection Bureau may help you build your score:
Pay your loans on time, every time – Setting up automatic payments or payment reminders could help.
Don't get too close to your credit limit – Try to stay within 30 percent of your total limit.
Only apply for the credit you need – Applying for a lot of credit in a short period of time may suggest to lenders your finances have taken a knock.
A long credit history will help your score – The more experience you can show of paying your bills on time, the more creditworthy you may seem.
Check your credit reports – Look for errors that may harm your credit scores and contact the relevant credit bureau and lender to have any errors corrected. You can request a free copy of your report from each of the main credit bureaus, Experian, Equifax and TransUnion, at AnnualCreditReport.com.
2. Work out what you can afford
Having evaluated your finances, use our calculators to estimate how much you can afford to spend on a vehicle. The affordability calculator lets you see what you may be able to spend on a car in total by entering your desired monthly payment, financing duration, APR and a down payment amount. If you have a trade-in, add your trade-in value to the down payment field then review the estimate.
The monthly payment calculator approaches things from the other direction, starting with your preferred vehicle purchase price. As you use the calculator, it's important to know that increasing the loan duration, when other values stay the same, will reduce your monthly payment but increase your overall interest costs. Be aware, too, that sales tax and fees are not included in these estimates.
3. Improve your position
Depending on your budget and priorities, you may now be ready to improve your financial situation ahead of your vehicle purchase.
Refer to your budget and calculations if you'd like to pay down the balance on your current vehicle or other debts, save for a down payment on your new vehicle, work on raising your credit score or a combination of these.

4. Research suitable vehicles
Next, research vehicles that meet your needs and fit your budget. Peruse the wide range of cars, trucks and SUVs offered by FCA US, read expert and customer reviews to hone your decision-making and take some test drives.
As you research, consider both new and preowned vehicles, different brands and models, and check what special offers may be available. While there are positive signs the microchip shortage will improve this year, it's worth being flexible as you shop.
This is also a good time to check out the additional expenses of insurance, gas mileage and maintenance and compare costs between vehicles. Try the Chrysler Capital fuel savings calculator to estimate potential fuel savings from one vehicle to another.
5. Get preapproved for financing
When you're ready to make your purchase, apply for preapproved financing so that you can shop with confidence. Chrysler Capital enables you to complete a short, easy application in a few minutes and provides each qualified applicant with a fast, personalized offer. Once at the dealership, you're all set to select your vehicle, close the deal and let us work with the dealership to finalize your financing.
Resources for success
Visit the Chrysler Capital Learning Center and blog site for a collection of videos and articles covering financial wellness, auto financing, car shopping and more to help you reach your car-buying goal.
These statements are informational suggestions only and should not be construed as legal, accounting or professional advice, nor are they intended as a substitute for legal or professional guidance. Chrysler Capital is not a credit counseling service and makes no representations about the responsible use or restoration of consumer credit.