Celebrating your roots.
During World War II, a Willys-Overland plant began producing military vehicles in Toledo, Ohio, to aid soldiers overseas. The effort to assist armed forces led to the Midwestern town becoming one of the homes of Jeep® brand vehicles.
In 2016, Toledo put together a celebration of the brand's 75th anniversary. The half-day commemoration of the brand's history drew a spectacular crowd of roughly 40,000 local and out-of-state attendees.
The event's success led the city to organize a three-day extravaganza this past weekend spreading across Toledo. This time around, while final numbers are still being calculated, crowds were estimated to reach as high as 60,000 visitors.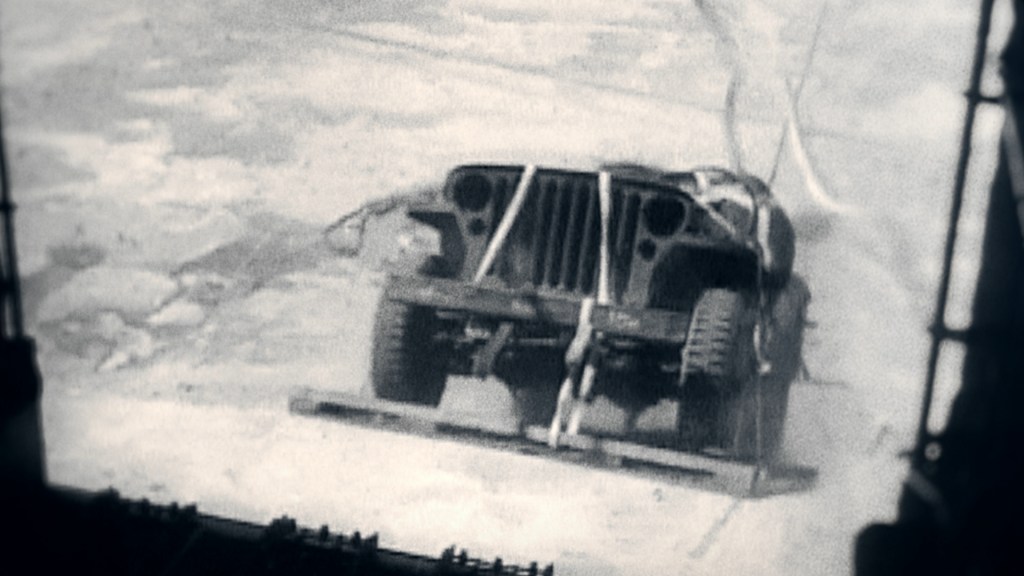 The first night featured a kickoff welcome party at the Monroe Dodge Chrysler Jeep Ram Superstore, followed by the ProMedica Summer Concert Series headlined by legendary disco group, KC and the Sunshine Band.
"We just came out to support Jeep. I've had a lot of relatives who worked there," one visitor told the Toledo Blade. "We came down two years ago. The parade's a lot longer now."
2016 held a parade of around 800 Jeep brand vehicles. This past weekend's nearly doubled the lineup to approximately 1,600. Jeep brand vehicles throughout its entire history, from World War II models to the classic Jurassic Park-themed 1993 Wrangler YJ, were represented in the parade. Parade visitors also enjoyed food trucks, a Kid's Zone, and live music as Jeep brand took over downtown Toledo.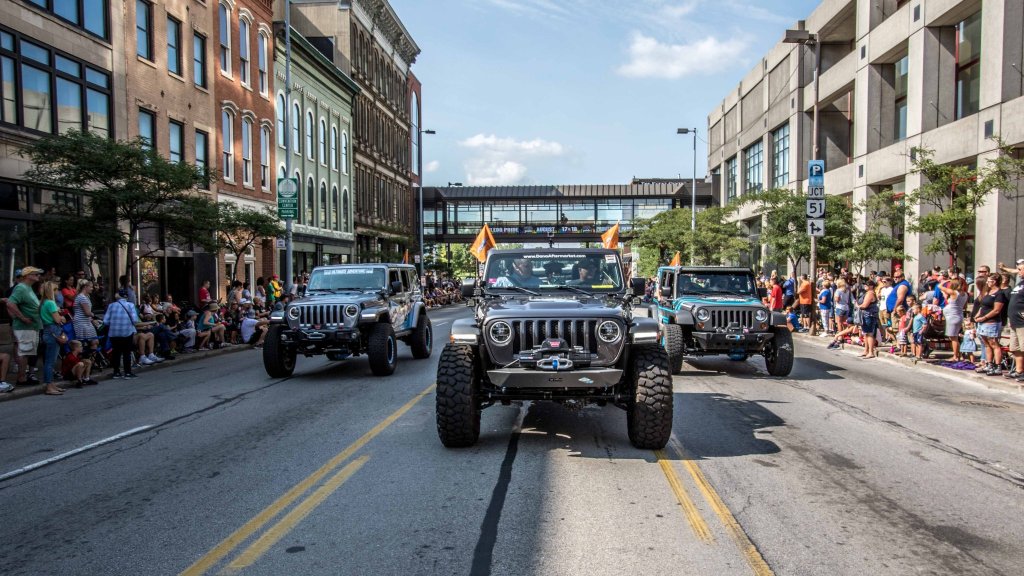 Also during the parade, a collection of prototypes, collectible and rare Jeep brand models gathered inside Toledo's SeaGate Convention Centre. One such vehicle on display was a 1959 Forward Control with a factory-installed excavator bucket. The owner of the vehicle, Roger Martin, believes only six such vehicles were ever build.
"I like options and rare options. The rarer the better I guess. I go to the parts place and they hate to see me walk in because they know I'm looking for something that's impossible to find," Martin joked. "It's fun to have something different that nobody else has."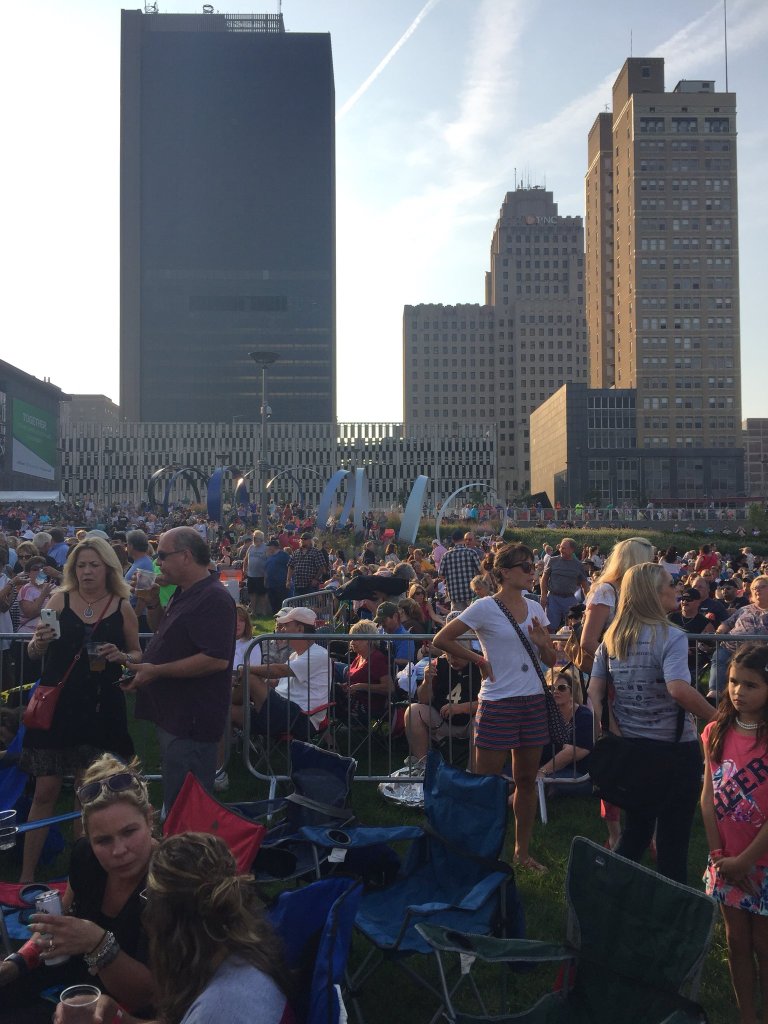 With the 2nd Toledo Jeep Fest officially passed, the question looms: What about next year? Discussions are indeed in place for another event to be held in 2019, this time with the excitement centered around a potential new Jeep brand pickup truck.
"I've been talking to thousands of people and everybody is just saying this is absolutely beautiful," said Bruce Baumhower, the president of United Auto Workers Local 12 and a member of the Jeep Fest steering committee.
"Our biggest challenge is where do we go from here and what do we do next year? Do we take a year off? Do we do it every year? We'll have a bunch of meetings next week to start chewing on that, but the growth between the first year and the second year is phenomenal."
To check out the gallery of photos from Toledo Jeep Fest, visit TheBlade.com/pictures.
To read through the event's full coverage, visit TheBlade.com/Jeep.