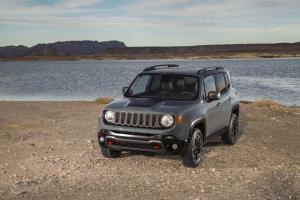 For most, it's a long journey to the top. But the Jeep Renegade is quickly leaving its footprint on the world as it climbs to new heights in nearly record fashion.
Having barely cut its teeth in the worldwide automotive market, the Renegade is leaving an impression. Making a name for itself in the European markets, U.S. consumers anxiously await its arrival. Meanwhile, those who are test-driving the little beast are giving it an enthusiastic thumbs-up.
Nominated for the 2015 World Car of the Year early last fall, 75 jurors from around the world began the arduous task of test-driving each of the contenders. Starting in Paris on October 2, 2014, then moving on to Los Angeles, the jurors' votes have been tallied and the top 10 finalists have been named:
BMW 2 Series Active Tourer
Citroën C4 Cactus
Ford Mustang
Hyundai Genesis
Jeep Renegade
Mazda2
Mercedes-Benz C-Class
MINI 5-door/MINI 4-door Hard Top
Nissan Qashqai
Volkswagen Passat
A second round of voting will soon begin. Next month, at the Geneva International Motor Show, the top three finalists will be named. The winners will be crowned in April at the New York International Auto Show.
You may recall the Jeep Renegade making its debut last year at the Geneva International Motor Show. At the time, some called it "cute." Many questioned how "Jeep-worthy" it would be.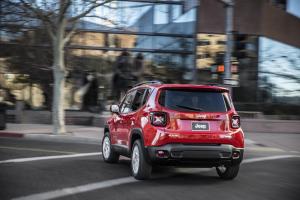 In the year since making its debut, the Renegade is still labeled "cute." But its proven capabilities have shown that it's more of a cute brute than simply the little darling of the brand. Those who have had the opportunity to test it in the trenches report that it handles rocky terrain, river beds, steep climbs and dirt roads like a champ.
Returning to Geneva as a top 10 finalist is certainly nothing to sneeze at. Being named to the top three in the same place where it made its debut only a year ago would be even better.
Best of luck to Jeep and the brand new Renegade!